Add customer property
If your company provides services not for customers themselves but for things or people belong to the customers like vehicles, houses, children, dogs, etc, the company can use customer property feature to add all properties that customers need to book a service for. For example, if you are a company that provides services for vehicles, then you can add vehicles with all the questions you want to ask the customer for as customer property. This property will appear in all your customers profiles and you can fill in all details about this property for every customer. So when making a new booking and choosing a customer, all details about his/her vehicle will appear as already entered instead of entering the same details whenever you make a new booking. If you used this feature and added some properties for your customers in your company, then customer property will appear as another field to fill in when making a new booking.

To add customer property:
Go to Settings
Select General Settings
Click Customer Properties

4. Click Create New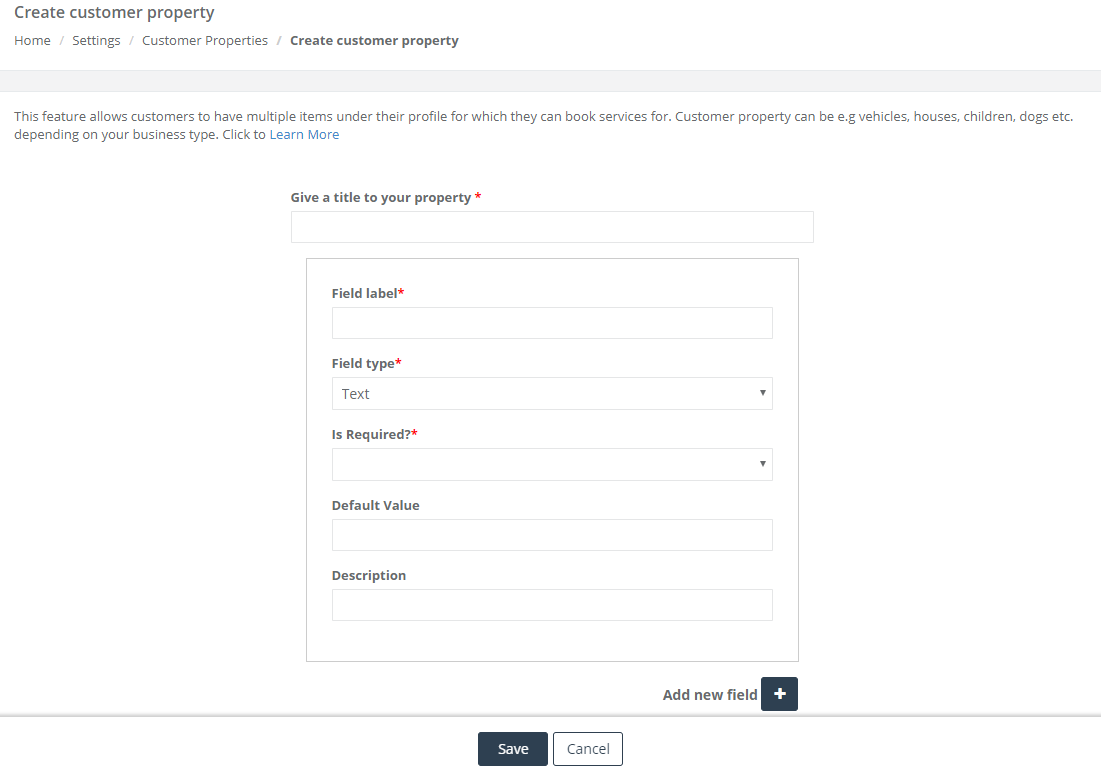 5. Write a title for your property that you want to add e.g. vehicles in Give a title for your property
6. You can then add as many fields as you want about this property. These fields are the questions or options that you want to ask about the property. For example, you can add the model, type, year, color,etc.

7. Field label: is the question or the option you want to add about the property e.g. model, type, year, color,etc.
8. Field type: is the type of the option you entered. It can be text, number, date picker, options list, and checkbox. If you choose options list or checkbox, you will add the values that will be shown to choose from.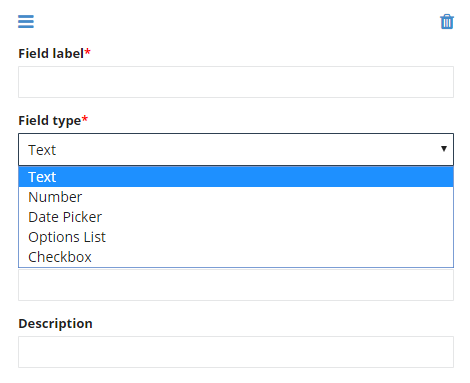 9. Default value: the values that you enter if you choose options list or checkbox will be shown here.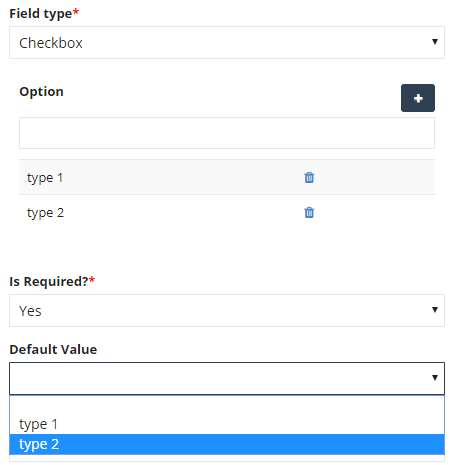 10. Description: it is a text description to describe the field label. It appears next to the name you enter in the field label to describe what to write in that label.
11. Press Save
After adding all customer properties you want, you can edit them and connect them with company trading names if you want (optional).

If you connect your property to a trade name, then when making a new booking, two extra fields will appear for you to fill in: Trading Name and Customer Property.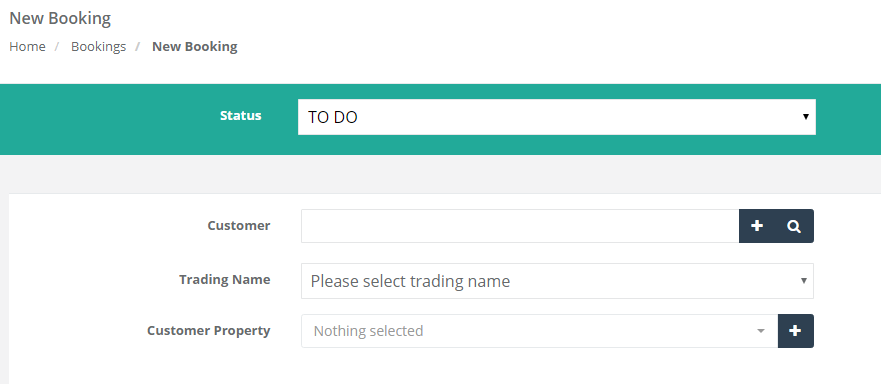 If you don't choose any trading name when you make your booking, then all the properties of the customer will appear to choose from. But if you choose a specific trade name, then only the properties connected to that name will appear. If you are making a booking for a customer that you didn't add any properties to, then customer property field will be empty and no properties will appear for you. So after adding all your properties, all customer properties that you added will appear in your customers profiles and you as an admin can fill in these properties for the customers you want. To do so:
Go to Customers in the main menu
Select All Customers
Press at your customer name to go to his/her profile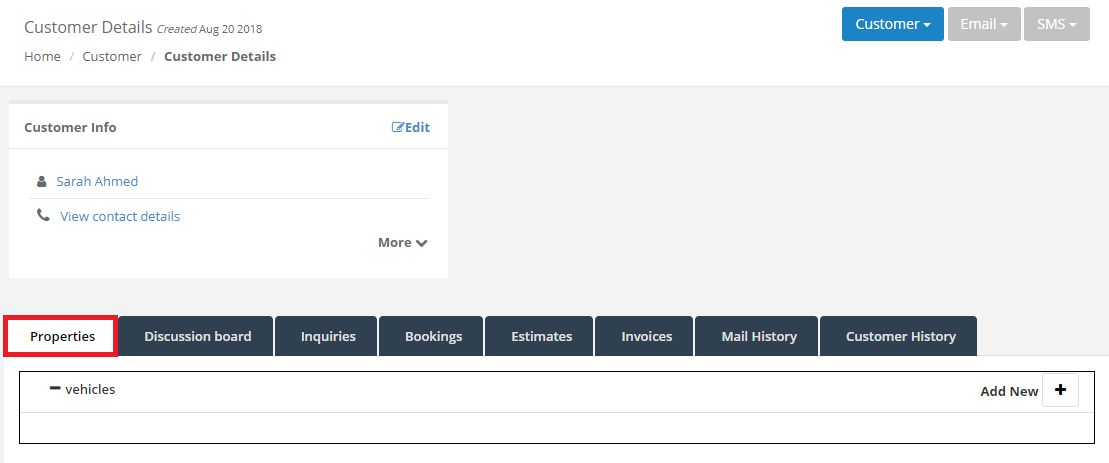 4. Click Add New to add vehicles for this customer.
5. All the fields that you already entered will appear here to fill. The Description field here is optional if you want to add any extra information you want about this property that belong to this customer.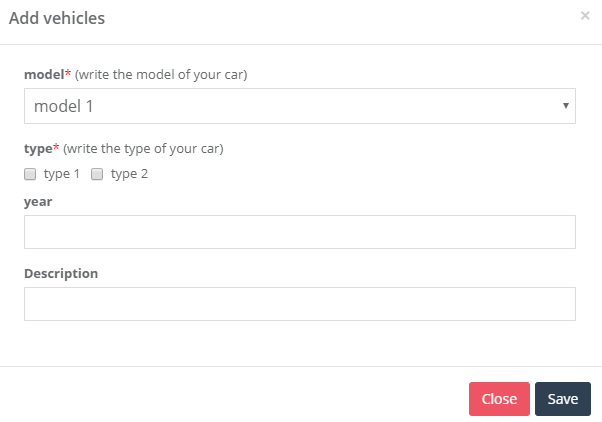 Customer Property appears not only in customers profiles, but also in the customers personal accounts in the customer portal so customers themselves can add their own details about the properties that the company added.