Edit city availability for a service
If you are providing your services in multiple cities, it is important to manage who are the available fieldworkers for each city. It is not enough to only assign the right services to the right fieldworkers who can provide them, but also to manage their availability in different locations.
If a fieldworker services multiple cities, it's important that 'city availability' is correct for each service they provide. To edit city availability for a fieldworker:
Go to Fieldworkers from the main menu
Click Actions on the fieldworker that you want to edit city availability for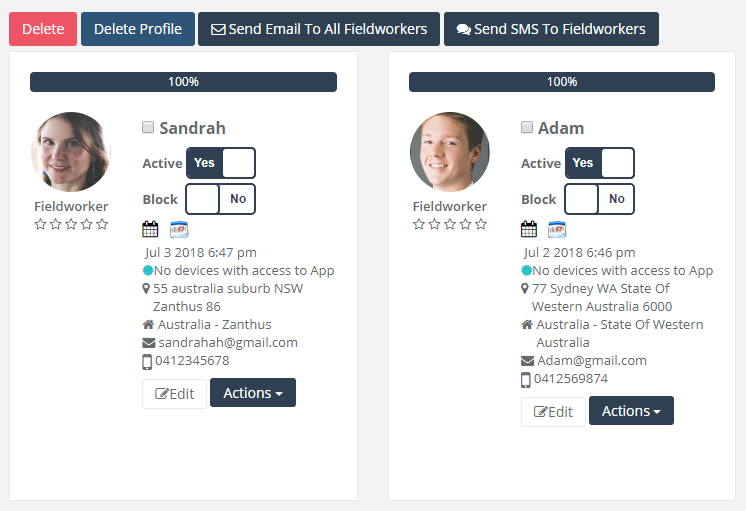 3. Select Services
4. Next to the service you wish to edit, click City Availability

5. Select one or multiple cities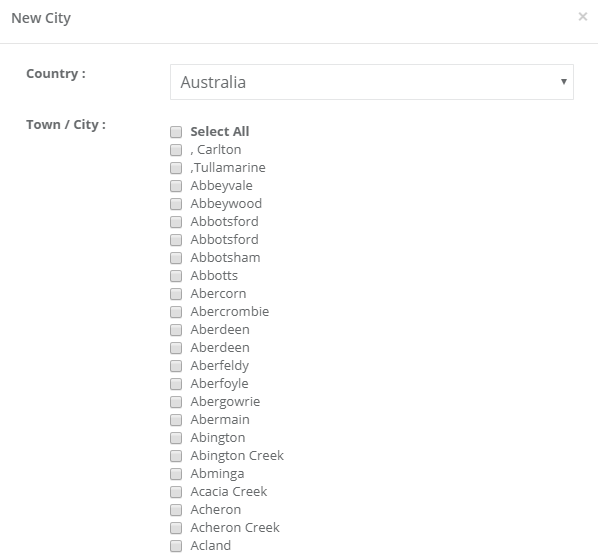 6. Press Save
When making a new booking, two main things customize the appearing of fieldworkers to be assigned to have the job: services assigned to fieldworkers and city availability. So, when making a new booking, not all the fieldworkers will appear for you to choose from, only those who are assigned to the service that has been booked and who can provide this service in the booking location.