Add a New Fieldworker and Other Users
Take control of all your user accounts.
With OctopusPro, you can add fieldworker and office use accounts. You decide which features and information each user has access to.
In the User tab under your User Settings, you can quickly see the contact details and roles of each user, edit their information, and activate or deactivate their account.
You can force log out users, for example when a worker no longer works for your business.

In the Roles tab, you can add and edit user credentials, which determine the features and information different user types will have access to.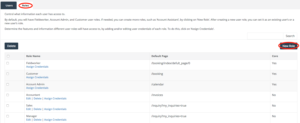 Add a new user:
You can add all your users in the User Settings, including fieldworkers. However, to complete a fieldworker profile, you will have to go to the Fieldworkers page from the main menu on the left-hand side. You can also add new fieldworkers on that page.
Add a new fieldworker on the Fieldworkers page: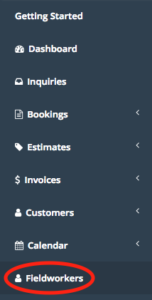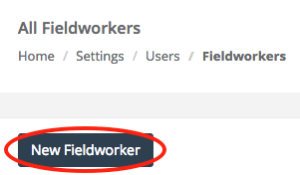 After creating a fieldworker account, navigate back to the All Fieldworkers page and click on the name of the worker.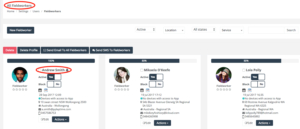 You will arrive at the Fieldworker Profile where you can add more information.
You should ask your fieldworkers to either log into the OctopusPro app, or to their OctopusPro account in a browser and add their details. Otherwise, as an admin, you can also do this.
In order to be able to receive new jobs, it is important that the following information is added:
Services Provided
Operational Areas
Working Hours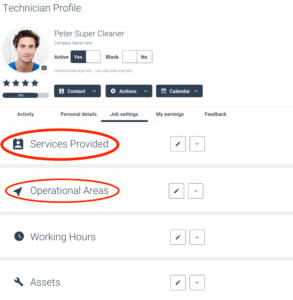 Add new fieldworkers or other users in the User Settings:
From your Settings, under Company Settings,

select Users
Click on Add User

Fill out the required information:

Name
Username
Password
Role
Email
Mobile number
Address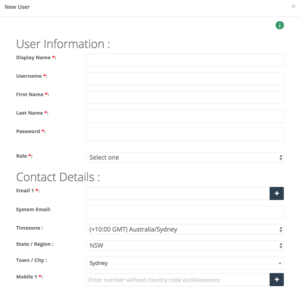 Add new User Roles
Control what information each user has access to.
By default, you will have Fieldworker, Account Admin, and Customer user roles. If needed, you can create more roles, such as Account Assistant, by clicking on 'New Role'. After creating a new user role, you can set it as an existing user's or a new user's role.
To add a new user role, give it a name and set a default page where you want that user/users with this role to land when signing in.
To set the default page, copy the end of the HTTP address of the page you wish to set, e.g. '/inquiries', or '/calendar'.

Assign user credentials
Determine the features and information different user roles will have access to, by adding and/or editing user credentials of each role. To do this, click on 'Assign Credentials'.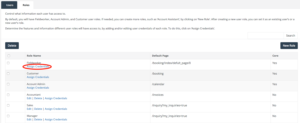 User credentials are divided into active and inactive profiles.
Deleting an account deletes all data related to the user, which is why you are able to inactivate an account in addition to deleting it. Inactivating is also beneficial when you know a user will be active again in the future, in which case you won't have to set up their account again. To control what inactive users have access to, edit the 'Inactive Profile' section.
To grant permission for different actions and information:
Select the permission category, which will open up a list of related items
To make changes, simply tick or untick the checkboxes
Click Save to complete