Edit booking details
You can easily edit your booking after creating it to ensure that fieldworkers and customers have the correct information for their appointment. Go to Bookings > All Bookings, select the booking you want to edit, and from the actions menu click on Edit booking.

You will be redirected to the booking form where you can any detail related to the booking, such as:
 
Booking status.
Customer information.
Edit trading name.
Appointment date and time.
Booking address.
Add or remove services.
Add reminders.
Change selected or add fieldworkers and subworkers.
Edit service pricing.
Add voucher codes.
To learn more about the booking form click here.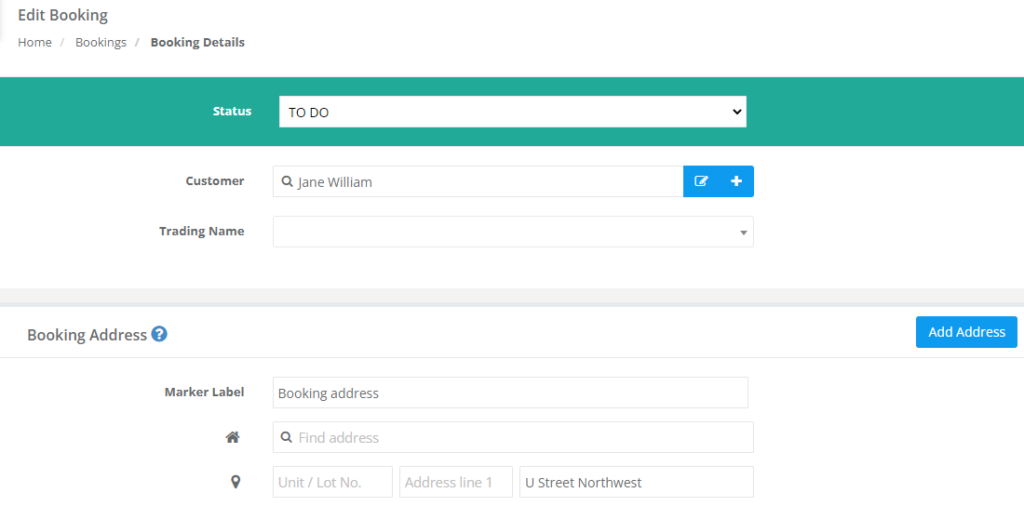 For more information please visit Octopuspro user guide, and subscribe to our youtube channel.