What's new in OctopusPro

We're continuously working on exciting new features and improvements to make your job even easier! Below is a list with links to further resources helping you know exactly how to get the most out of OctopusPro.

Bookings – Virtual, Mobile and Fixed Service Locations
OctopusPro can be used to manage any service business and supports a wide range of businesses including:
Businesses that provide mobile services at the customer's home or work address, like mobile mechanics, mobile massage and beauty services, mobile vets and animal care services, private tutoring services, furniture removal services, handyman services, and cleaning businesses.

Businesses that provide services at fixed-site locations like beauty salons, massage studios, and car wash shops.

Businesses that provide services at virtual/online locations like online education services, technical support, virtual assistance, and consulting services.
Regardless of how you offer your services, OctopusPro provides all the tools you need to run your business, and the features required to help you grow your business smoothly while staying in control over your business operations, whether scheduling a mobile mechanic for a regular service, booking a massage at the studio, or booking and scheduling education services online.

Bookings – Ability to add multiple addresses to bookings
OctopusPro helps you to further reduce service delivery costs, now with the option to add multiple locations to a single job and optimize your travel routes.
Particularly important for delivery businesses, removals, cleaning, installation & maintenance, waste collection, etc.. 

Customer Portal – Customisable Inquiry Form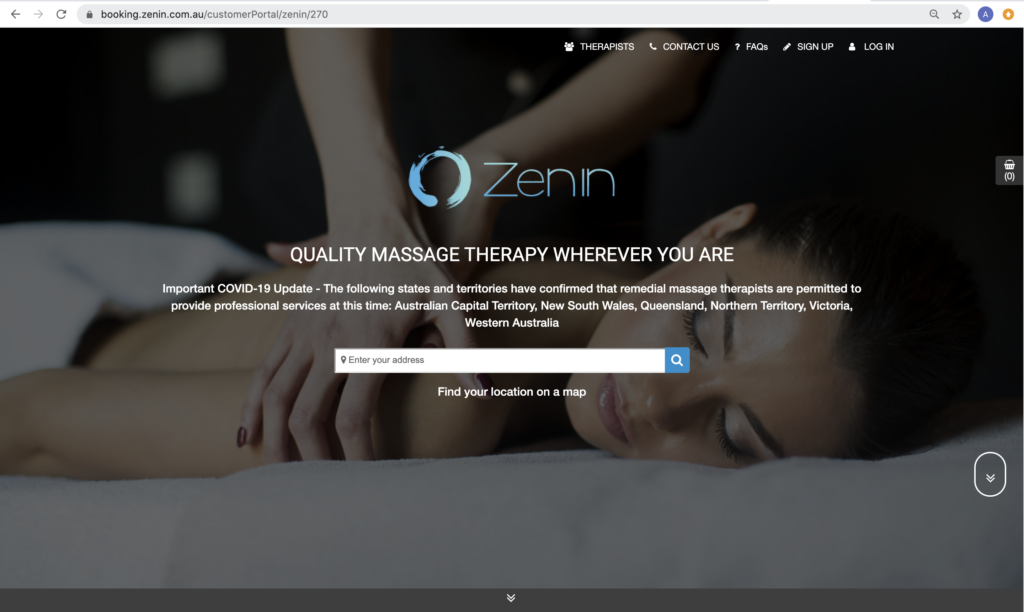 A customisable inquiry form can now be embedded within any page of your website making it even easier for customers to reach you. New inquiries will appear directly in your OctopusPro account where you can manage your leads and convert inquiries to estimates and bookings. 

Booking Management – Mobile App for Office staff

Admins and Office Users are able to manage jobs in real time and provide important notifications using their mobile device. Increase productivity by enabling real-time in-app collaboration and communication between your office workers, your field technicians, and your customers using a single application.
Receive push notifications through the app for all important changes
Track the location and view the progress of workers
Receive field updates
Seamless customer and field worker communication
Set seasonal prices and specials
Manage custom automated emails and SMS messaging
Track invoices and payments
Export reports and analytics (connect with Google Analytics)
Notification types you can enable / disable:
Notify customer in real-time of field workers arrival status
Instant access to customer details
On-site arrival/departure times for field workers are automatically recorded
Messaging, voice calls, send work orders, estimates and invoices, share customer histories. 
Automated notifications alert your fieldworkers of approaching appointments and job changes. 
Find out more >

Finances – Integrated Accounting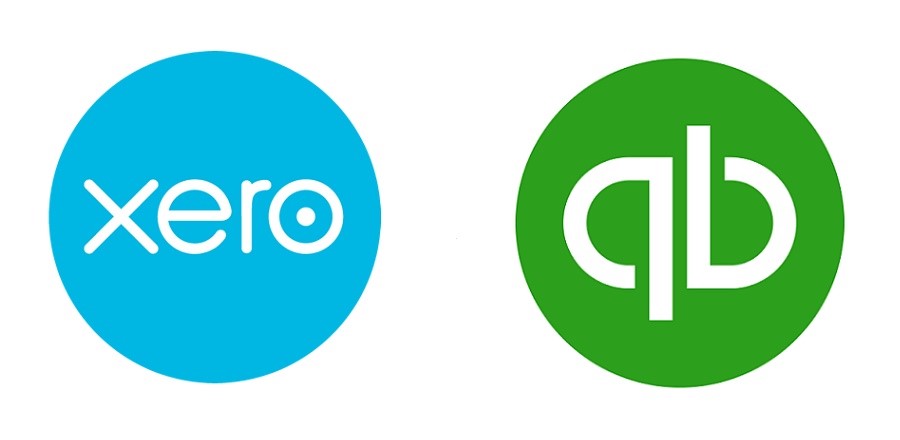 Already using QuickBooks or Xero? OctopusPro users integrate seamlessly with industry-leading accounting platforms to manage their finances. Easily migrate QuickBooks and Xero settings into OctopusPro with the click of a button.
Fast and easy integration
Straight forward 2-way sync
Easily update and track finances
Push customer invoices to your accounting platform with one click.
Sync customers & employees between OctopusPro and your accounting platform.
Sync services and track all changes.
Transfer and keep track of all payments from one place avoiding double entry.
Find out more >

Booking Management – Mobile Workforce GPS Tracking
Improve field worker accountability and keep jobs on schedule –GPS tracking for fieldworkers that can be viewed by office staff and customers.
Monitor field technician locations in real-time with GPS tracking through the mobile app. You and your customers can track job progress, keep up to date on field worker locations, and see when they're travelling without the need for time-consuming phone calls or messages.
Available for iOS and Android devices
Google Maps integration
See a map view of your team and jobs
Create reports to view location data

Booking Management – Add a book now button or link to your website
Convert more visitors into confirmed bookings. You can now easily create a Book Now button to embed anywhere on your existing website, or to share with your customers by email and social media.

Finances – New payment options and gateway integrations
Enable one click payment processing from anywhere. Securely accept all major payment types and give customers even more options to pay online. OctopusPro now offers Paypal, Authorize, eWay, Stripe, Square, WePay, Checkout, Afterpay, Apple Pay, Samsung Pay, Google Wallet, 2Checkout, BitPay and Telr integrations, with more on the way!

Find out more >

Booking Management – Booking Timeline
Track the status of jobs from your mobile or web application. Track a bookings life-cycle at a glance – inquiry date, scheduled site-visit date(s), invoice sent date, payment date, and completion date.

Account Management – Add Customer Properties

Remove the need to re-enter booking information while providing a one-step digital experience for your customers. By creating customizable profiles and accounts, office staff have instant access to all relevant customer information and customers are able to self manage bookings using the customer portal.
eg. a mobile mechanic can store and quickly access required information on a customer's car such as the build year, number plate, color etc.

Booking Management – Assign multiple Fieldworkers to a booking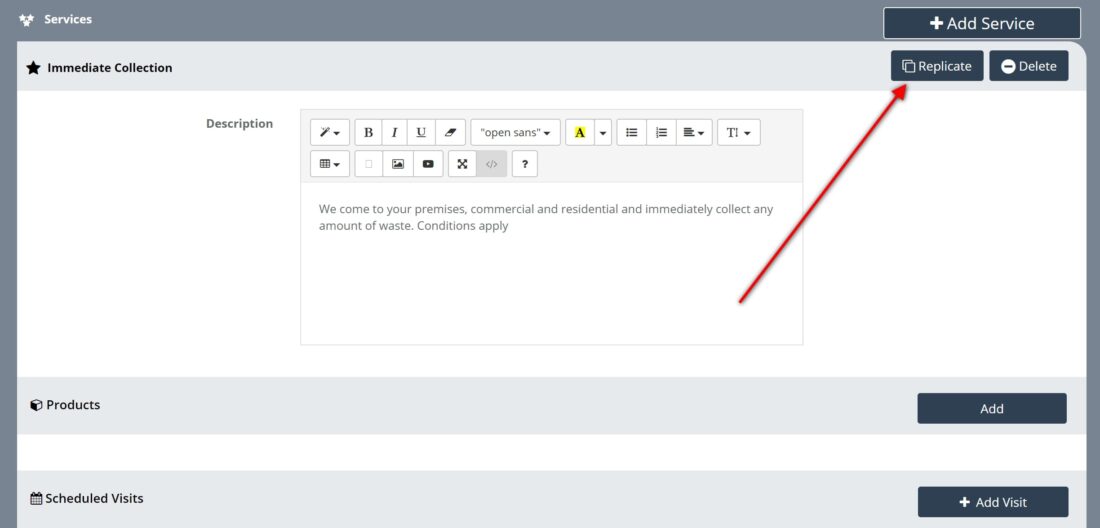 Have more than one resource working on the same job? You can now assign additional fieldworkers to your bookings, ensuring team members know exactly what's required for each booking. OctopusPro will also automatically calculate fieldworker pay based on the services performed.
Booking Management – Create services and bookings without generating an invoice
Need to schedule and manage bookings for a service but don't want to bill your customers or generate an invoice?  Just select the free service option under Cost & Payrate in your service settings.
Booking Management – Calendar & Scheduling Improvements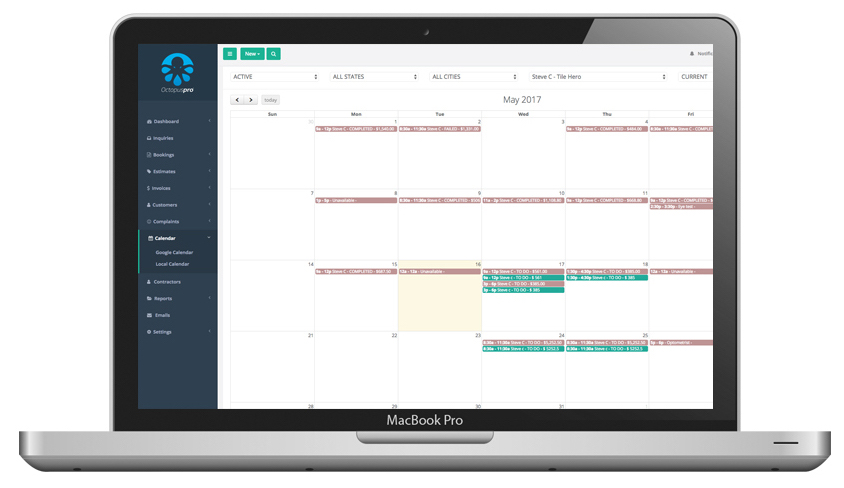 Managing any last-minute requests, cancellations, field worker absence and other schedule changes is now even easier. OctopusPro's integrated drag and drop calendar ensures efficient job scheduling with the ability to clearly visualize field workers real-time availability and quickly schedule and reassign jobs. 
Simply Drag and Drop existing bookings to apply alternative booking times and fieldworkers.
Daily Bookings View helps you to optimize resource utilization and make better scheduling decisions.
Find out more >

Account Management – Bulk Data Imports
Save time on data entry! Import all important details about your existing customers, users, services, and products into OctopusPro via CSV file.
Find out more >

Booking Management – Booking Assignment
You can enable and disable the ability of your fieldworkers to accept and decline bookings ensuring you always maintain total control over jobs and staff. 
Customer Portal – Real-time bookings and technician availability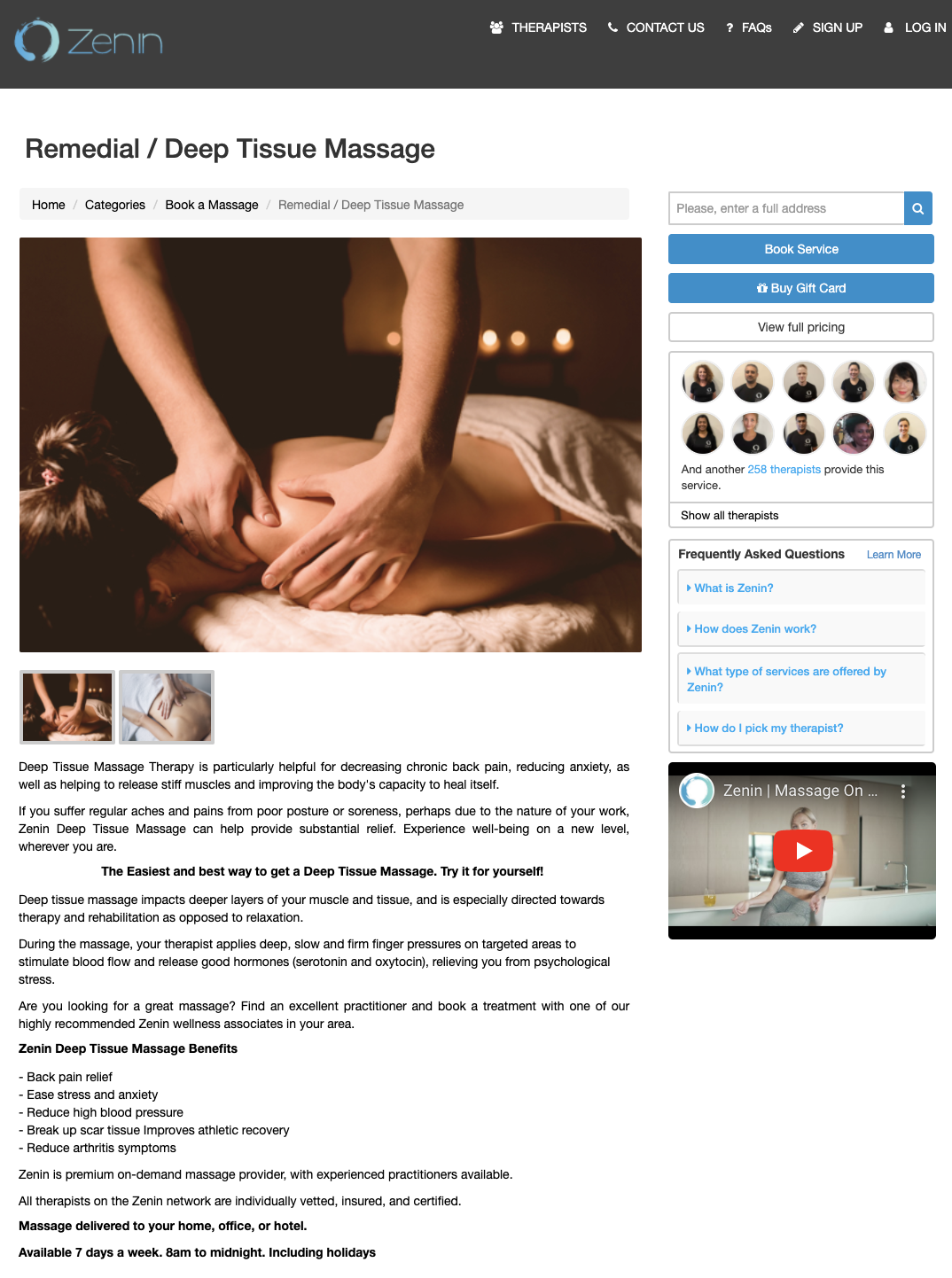 Enable customers to view availability & request bookings with any fieldworker or to request bookings and view available times for preferred fieldworkers.
Customers can view the profile details of available fieldworkers, such as: their location, display name, photos, videos, social media links and customer ratings.
Merge / Combine Invoices from different bookings
If you perform regular bookings for certain clients and want to bill them periodically in one group invoice, like on a weekly or a monthly basis, you can combine and merge different invoices from your client's bookings together into one invoice to send out at the end of their desired billing date, rather than sending separate invoices for each booking you have scheduled for them during that period.
To merge invoices together, use the advanced invoice search to filter invoices by customer, then select the invoices you need to combine from the list and press the Merge Invoices link that appears in the checkbox at the top of the invoices list. You can also go to your customer's profile page to view their list of invoices from their invoices tab to select the invoices you want to merge.
Once your invoices have been combined and merged, a new invoice number will be generated for the combined invoice. The combined group invoice will look just like your regular invoice, with the addition of a date for each item line which comes from the scheduled visit date for the service, or from the date the product was added. In the view page for the merged invoice you will also see a reference to the booking number of each listed item, which links to the original booking. The merged group invoice will also have a new creation date which will be set to the date the invoices were merged. Please note that you can't merge invoices that have a payment added or that have been synced to your accounting software like Quickbooks or Xero.
If for any reason you need to revert the merging of a combined invoice, you can press the Revert Merging Invoices button which shows in the Actions button in the view invoice page, this will revert the invoice back to its original separate or individual invoices. When merging of an invoice is reverted, the newly created group invoice will be deleted and the invoice will split back to the original invoices which existed prior to them being merged. Please note that you can't revert merging of an invoice that has a payment added or that has been synced to your accounting software.
If you need to merge additional invoices with an already merged invoice, you can do that in the same way you merge regular invoices, and the same rules and limitations apply.