OctopusPro User Guide
OctopusPro is an all-in-one, cloud-based service management software tailored to provide you with an extensive range of tools and features essential for optimizing and expanding your business. This versatile platform can be utilized by a wide range of service businesses, including:
Mobile service providers offering services at the customer's residence or workplace, such as mobile mechanics, mobile massage and beauty services, mobile veterinary and animal care services, private tutoring, furniture removal services, handyman services, cleaning businesses, home healthcare, and on-site IT support.
Fixed-site service providers, including beauty salons, massage studios, car wash shops, fitness centers, yoga studios, and dental clinics.
Virtual/online service providers, covering online education services, technical support, virtual assistance, consulting services, telemedicine, and remote coaching.
Regardless of your service delivery method, OctopusPro equips you with all the vital tools to manage your business effectively and the features necessary to promote growth while retaining control over your operations. This applies to diverse scenarios, such as scheduling a mobile mechanic for a routine check-up, arranging a hair appointment at a salon, or enrolling students for online courses.
OctopusPro's platform streamlines the entire process, from handling initial inquiries to processing payments and managing customer feedback. It enables every member of your organization to engage in different aspects of the business, all within a single, unified management platform.
Ready to Optimize and Expand Your Service Business? Schedule Your Free Support Call with OctopusPro Now!
Take the first step towards optimizing and expanding your service business by scheduling a free support call with OctopusPro today. Our experts will walk you through the platform and answer any questions you may have, helping you make an informed decision about whether OctopusPro is right for you. With unlimited users, round-the-clock support, and the security and reliability you expect from a cloud-based solution, OctopusPro is the all-in-one software your business needs. Don't wait any longer, schedule your free support call now!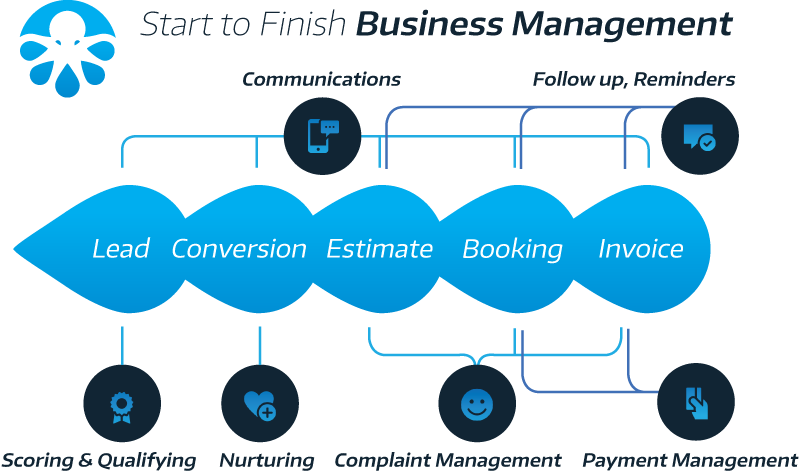 To stay updated, please subscribe to our YouTube channel.