Checkout.com API Integration
Domestic processing in nearly 50 countries
Approximately 20 settlement currencies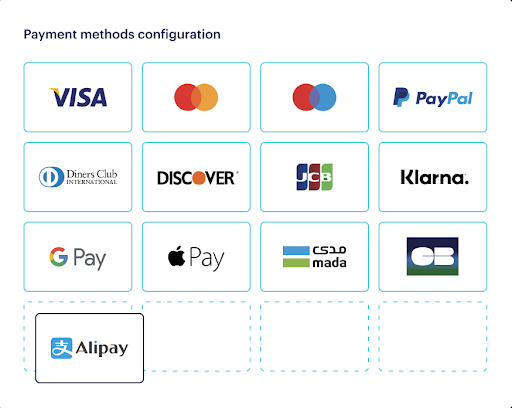 Checkout.com supports 150+ currencies and popular payment methods and is available in 50+ countries including
Austria, Belgium, Bulgaria, Croatia, Cyprus, Czech Republic, Denmark, Estonia, Finland, France, Germany, Greece, Hungary, Iceland, Ireland, Italy, Latvia, Liechtenstein, Lithuania, Luxembourg, Malta, Netherlands, Norway, Poland, Portugal, Romania, Slovakia, Slovenia, Spain, Sweden, Switzerland, Turkey, United Kingdom, United States, Australia, China, Hong Kong, Japan, Malaysia, New Zealand, Singapore, Bahrain, Egypt, Kuwait, Oman, Qatar, Saudi Arabia, United Arab Emirates and other countries in North America, Latin America, Europe, Asia Pacific, Middle East & North Africa.
For more details please visit Checkout.com
Major debit and credit cards
Accept all major debit and credit cards as our tech integrates directly.

Pass-through digital wallets
Accept all widespread digital wallets from Apple, Google, Visa and more.

Local payment methods
Accept the most popular local payment methods through our single integration.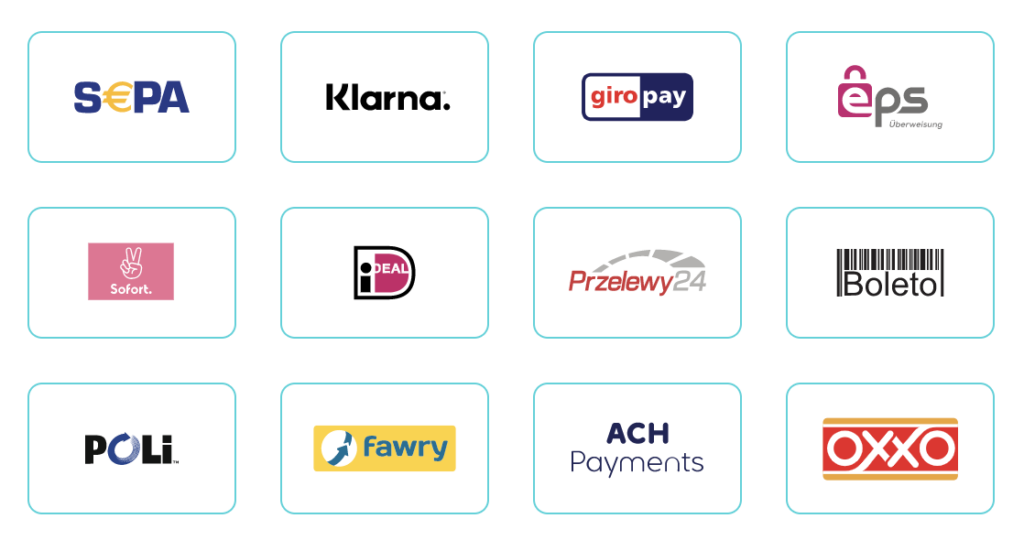 Stored-value digital wallets
Our solution enables you to accept popular digital wallets in all your markets.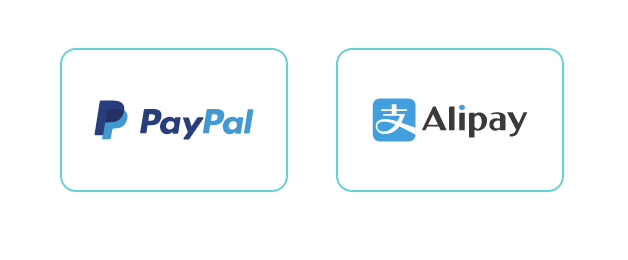 To integrate Checkout.com with your OctopusPro account you will require your secret key and public key of the checkout.com API, you can find them by:
Login to your Checkout.com account and go to Settings.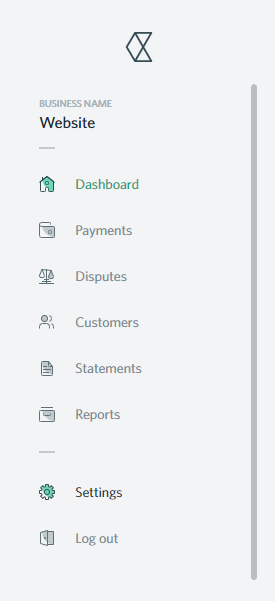 2. From Settings, select Channels.

3. You will be required to add a new channel by clicking on the New Channel button if Checkout.com didn't create one by default.
4. Copy your Secret key and Public key, which are your required credentials.
5. Login to your OctopusPro account.
6. In your OctopusPro account side menu click on settings > Financial Settings > Payment Integration.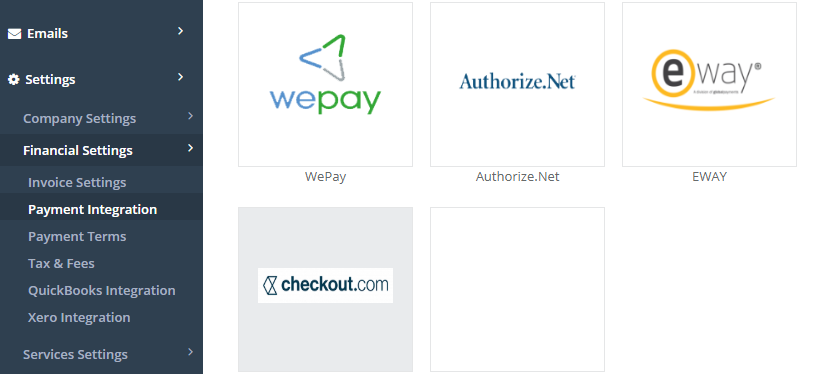 7. Click on the Checkout.com icon and add your Checkout.com Secret Key and Public Key.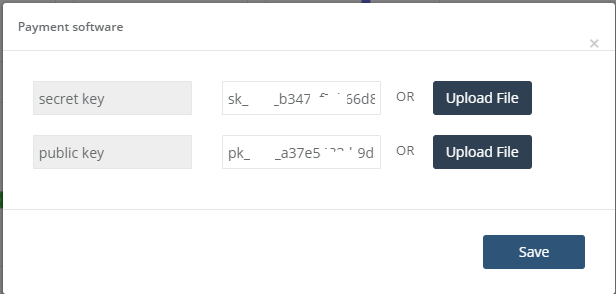 Once these steps are completed your integration will be finished and you can process payments in multiple situations including:
– From your OctopusPro admin portal
– As an admin or fieldworker through the OctopusPro app
– As a customer via the payment link in the invoice email
– As a customer using the customer portal and branded app when making a booking