Managing and Viewing Invoice Payments
With OctopusPro, the intricate world of invoice payments becomes lucid. From seamless tracking to extended functionalities like receipt mailing and refunds, we've got you covered. This guide breaks down the features, catering to a spectrum of user roles.
---
Benefits of Managing Invoice Payments
Transparency: Offer all stakeholders a clear window into transaction specifics.
Efficiency: Optimize financial operations, paving the way for swift resolution of discrepancies.
Strategic Decision Making: Harvest rich financial insights from intricate payment data.
Client Trust: Enhance credibility and client trust by emailing professional payment receipts.
---
How to View and Manage Invoice Payments
1. Directly from an Invoice:
Navigate to the intended invoice.
At the top right, click on "Payment".
For a detailed view of transactions, select "View Payments".
To send a payment receipt, hit Email > "Email Invoice".
For initiating refunds, click "Refund Payment" and navigate the subsequent instructions.
2. From the Invoice Dashboard:
Head to the "Invoices" menu.
Filter by an invoice type or simply click on "All Invoices".
Identify the invoice of interest, click "Actions" then "View Invoice"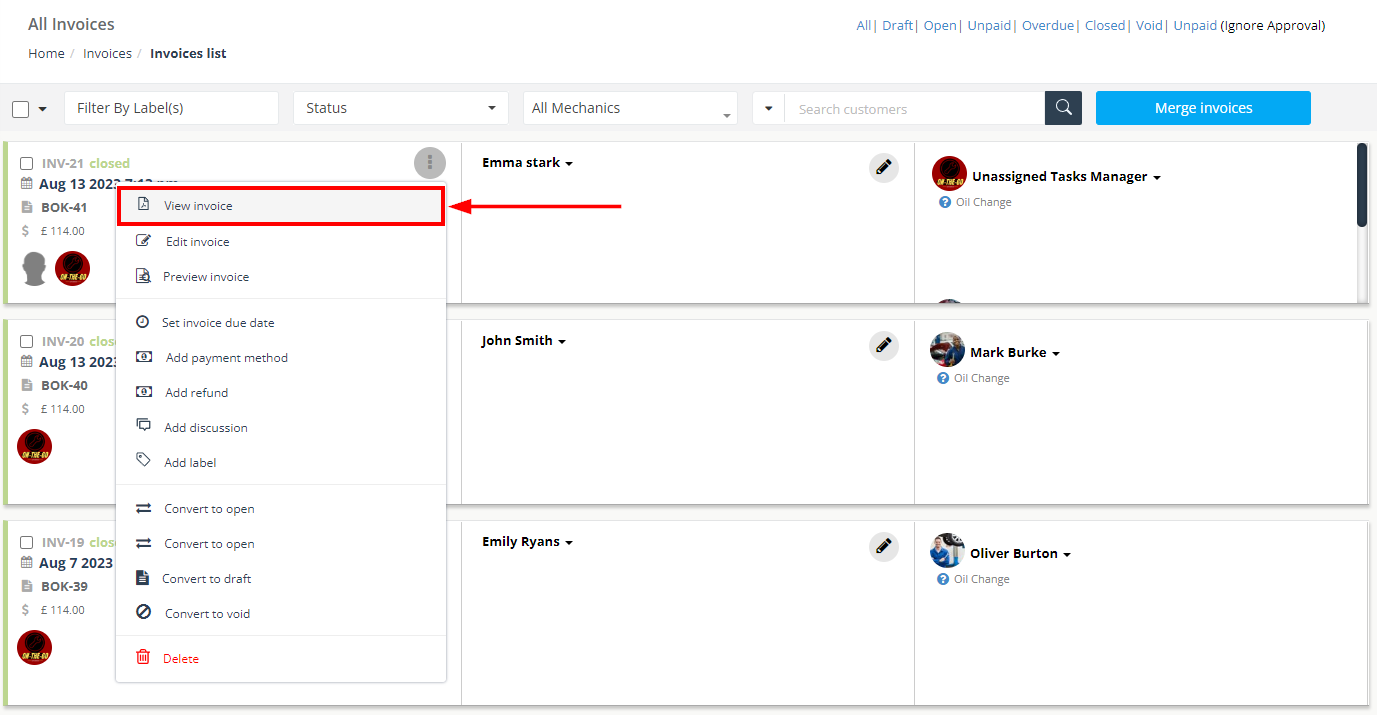 Under "Action", choose "Payment" followed by "View Payments".
Click on Email > Email Invoice to dispatch a payment acknowledgment to the client.
---
Admin's Role in Payment & Refund Process
Approval for Refunds: Admins equipped with suitable permissions can either green-light or halt refund processes. This gatekeeping ensures refund integrity and alignment with organizational policies.

Receipt Mailing and Payment Overview: Admins have the authority to email receipts and retain an eagle's eye view of all payment facets.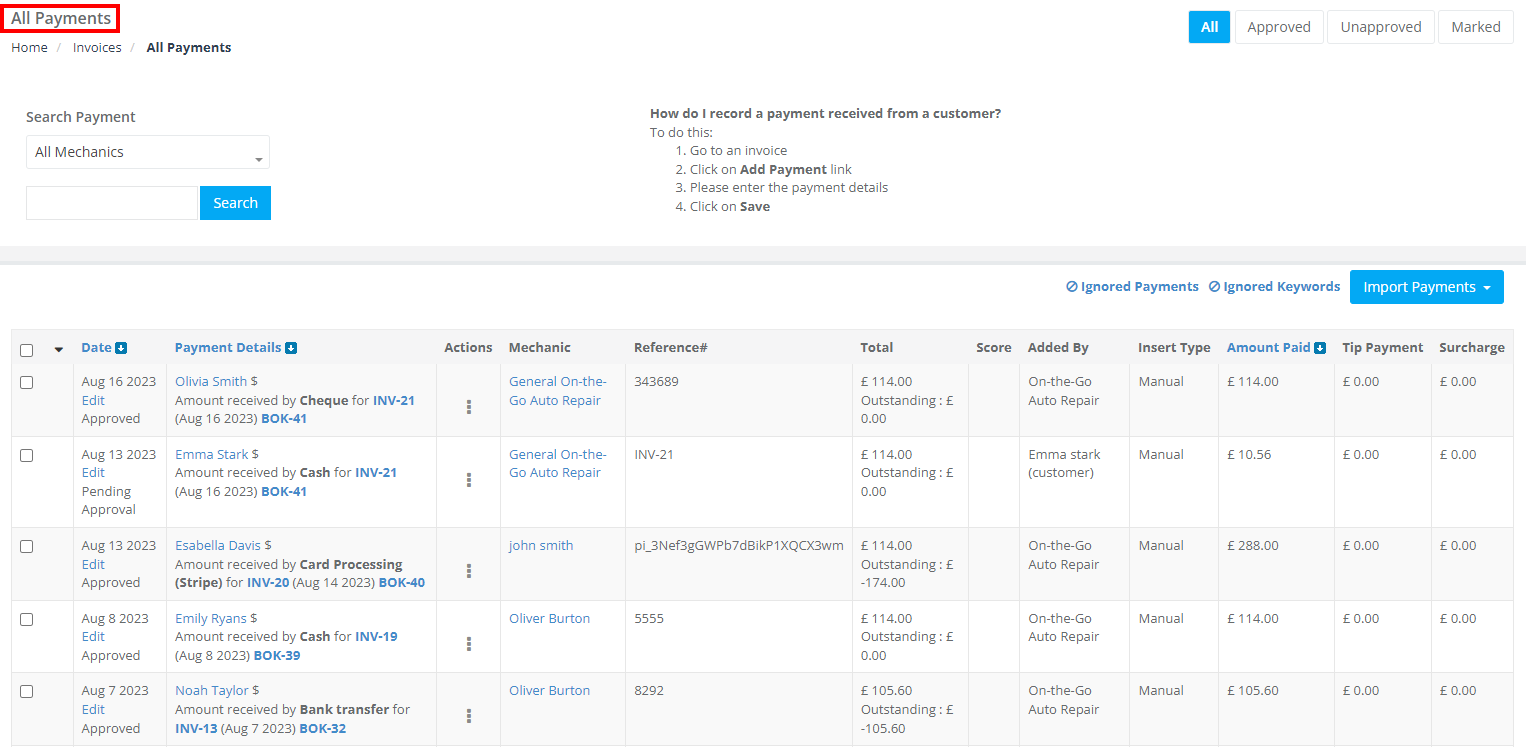 ---
Role-Based Permissions and Functionalities
Administrators: Bestowed with comprehensive rights over payment management – from viewing to emailing receipts, and even orchestrating refunds.
Fieldworkers: Empowered to view payments related to their tasks. Depending on permissions, they can also dispatch receipts.
Clients: Clients can peruse their payment chronicles, ensuring heightened transparency. They also stand to benefit from receipt emails for all their transactions.
OctopusPro is a powerhouse for managing and viewing invoice payments. From dispatching timely receipts to sanctioning refunds and offering an intricate payment overview, it's a quintessential tool for administrators, fieldworkers, and clients, underpinning streamlined financial operations.
To stay updated, please subscribe to our YouTube channel.