MailChimp Mailing Lists Integration with OctopusPro
Running a business in today's digital age requires the utilization of a multitude of tools and resources. One key aspect of this digital landscape is email marketing, a potent tool that helps you maintain constant contact with your clients, keeping them engaged and informed. Integrating two of the most robust platforms – OctopusPro, a leading field service management software, and MailChimp, a renowned email marketing service – will optimize your business operations by improving your customer communication and management processes.
This guide will walk you through the integration of OctopusPro and MailChimp, transforming your email marketing strategy by enabling you to seamlessly manage your mailing lists, track email engagement, automate your email campaigns, and analyze performance.
Understanding API Integration
An Application Programming Interface (API) allows two or more software platforms to interact and share data. By integrating OctopusPro and MailChimp via API, these platforms can share your mailing list data, effectively synchronizing your customer communication across both platforms.
Mailchimp and its Mailing Lists Service
MailChimp is a renowned platform offering diverse services, including an efficient email marketing service. The platform allows you to create and grow your mailing list for effectively managing marketing emails and customer correspondences. By integrating your OctopusPro mailing list with MailChimp, you enable seamless data sharing, empowering you to run your email campaigns more effectively.
Integrating OctopusPro with Mailchimp
You can integrate your OctopusPro mailing list with MailChimp to use the same email list across both platforms. This will streamline your email campaigns, saving time, and increasing productivity. Here's how to perform the integration:
Step 1: Create an active MailChimp account
Before starting the integration process, ensure you have an active MailChimp account. If you don't, create one and log in. To learn more about creating a new Mailchimp account, click here.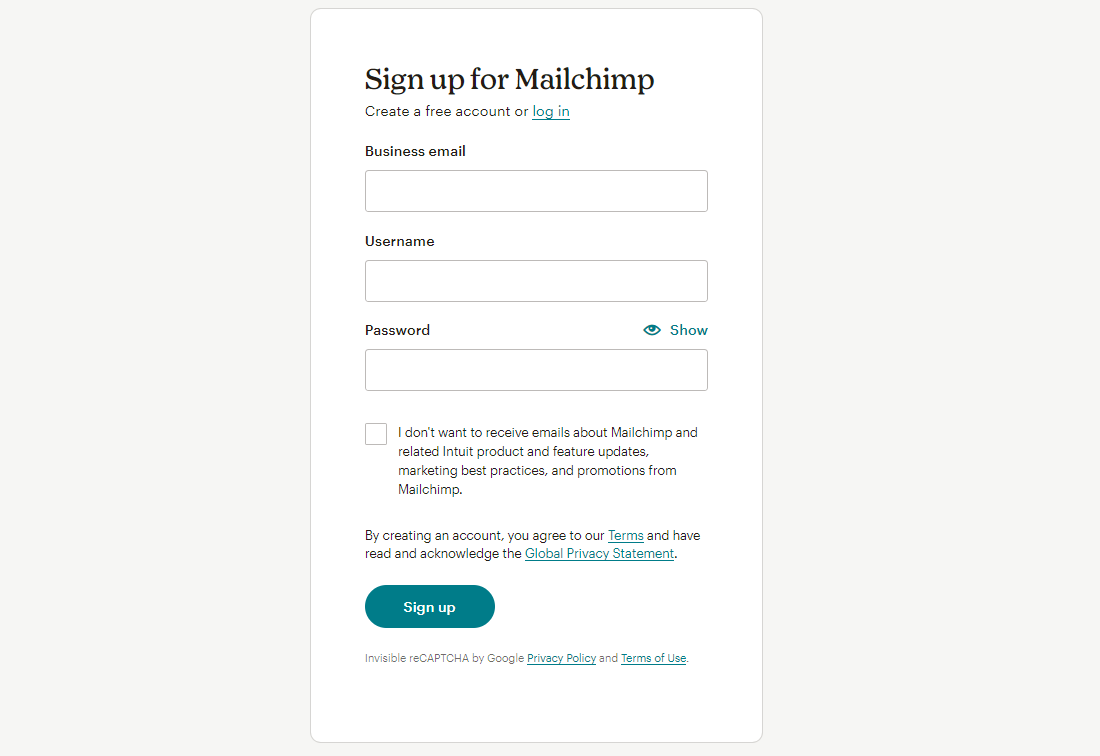 Step 2: Generate API Key from MailChimp
To set up your integration, you need to generate an API key. It's a unique set of characters representing your account. Visit MailChimp API Keys for a detailed guide on how to generate your API Key.
Step 3: Add API Key to OctopusPro
Once you have your API key:
Log into your OctopusPro account.
Navigate to Settings > Company Settings > Integrations.
Click on "New Developer Integrations" and select "MailChimp".
Paste the copied API key into the "Parameter Value" field and press save.

Step 4: Sync Mailing Lists
Now that your MailChimp account is connected to OctopusPro:
Navigate to Settings > Communications > Mailing Lists.
You'll be redirected to the "Mailing Lists Settings" page, click on "Mailing lists".
You'll see a list of all your mailing lists.
Click on the "Sync emails to Mailchimp" button next to the mailing list that you want to export to Mailchimp.
Your OctopusPro mailing list will now be synced with MailChimp, and you can commence your email campaigns across both platforms seamlessly.
Key Features and Benefits
Integrating OctopusPro with MailChimp enables your business to enhance its customer engagement and marketing capabilities. You can harmonize your client data across both platforms, giving you a unified and coherent view of your customer base.
Here are some key functionalities and features you gain with this integration:
Unified Customer Database: With this integration, you have a single, comprehensive view of your customer data, making it easier to track customer interactions and tailor your marketing efforts accordingly.
Improved Customer Segmentation: You can create customer segments based on different criteria, enabling you to send personalized and targeted email campaigns, which will likely yield better engagement and conversion rates.
Automated Email Campaigns: With the help of MailChimp's robust automation tools, you can automate your email campaigns based on triggers or schedules, ensuring timely and consistent communication with your customers.
Performance Analytics: The integration allows you to track and measure the performance of your email campaigns using MailChimp's in-depth reporting and analytics tools. This will help you refine your strategies and improve future campaigns.
Subscriber Management: Add, remove, and manage subscribers for mailing lists easily.
Automated Welcome Emails: Send a warm welcome to new subscribers, fostering initial engagement.
Email Templates: Use customizable email templates for consistency and time-saving.
To stay updated, please subscribe to our YouTube channel.