Create an email template
An email template allows you to automatically sent to customers the right email for the different stages of the booking process. For example, you may want to automatically send a booking confirmation to customers after they have made a booking with you, or a FAQ email to customers who send an inquiry. Email templates are a great way of ensuring that all communications with customers are consistent and professional whilst also saving your employees time by not having to type each email by hand.
We already create different email templates for you, you can edit them or create a new one.
To edit an email template :
Go to Settings
Select Public Settings
Click on Email Templates
Click on Edit under the template name
Change the text
Press Save
The name between the curly brackets like {customer_first_name} allows you to automatically have to right customer first name on your email without any change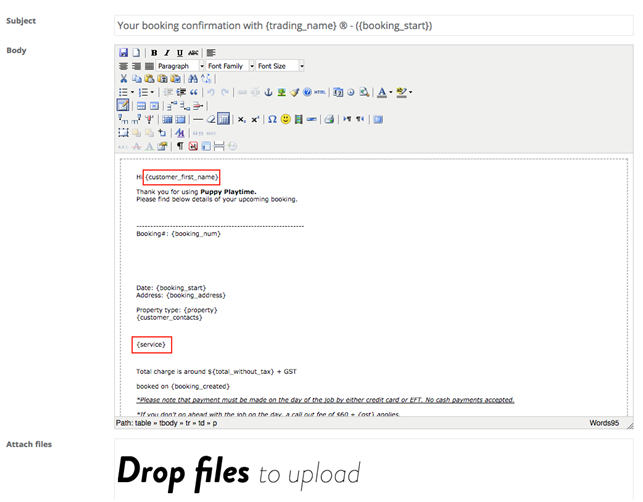 To create an email template:
Go to Settings
Select Public Settings
Click on email template
Click New Email Templates
Create an email template of your choice
Put the name of the automatic section that you want between curly brakes
Press Save
When you will send an email, for example a booking email, your template will be automatically applied with the right information related to your company :