Create a products list
If your company uses different products in its services, you can create a list of products. This product list is just for office use, your customers will not be able to see it.
When a booking is completed, users can add the product(s) that were used for the job to inform the office. This feature allows your office to manage stock with ease.
To add products:
Go to Settings
Select Service Settings
Click Products List
Click New Product

Enter the name of the product

Click Save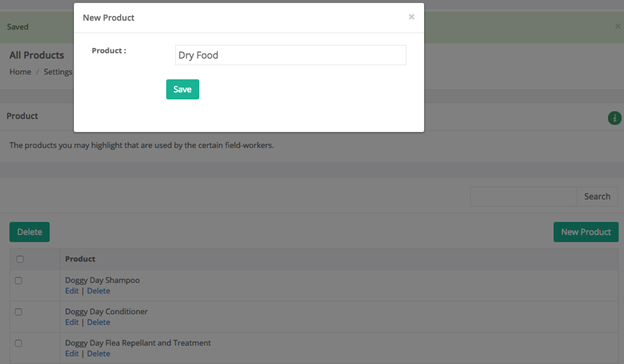 When the booking is completed, once the job has finished you can modify it (to find your booking go to "All booking" then "Edit booking") and add the products that you used: