Update working hours
It's essential that fieldworker's working hours are up to date; to ensure that they can only be  assigned jobs when they are available to work. To do this:
Go to Fieldworkers from the main menu
Click on a fieldworker's name to go to their full profile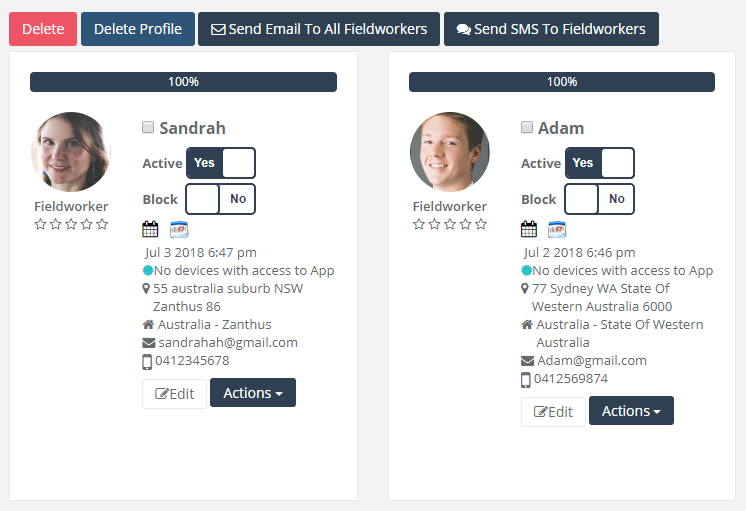 3. Click on the drop down menu at the right of their Contact Details and Business Information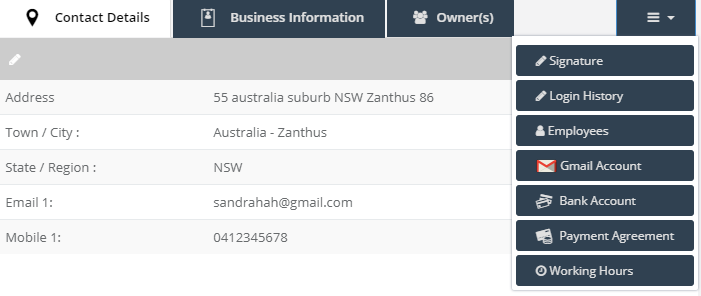 4. Select Working Hours
5. Click on the pen icon to update the hours for each day, or click on the rubbish bin to delete working hours for a day.

6. To add extra days and hours,  click add another set of hours

7. Enter the working days and hours and click Submit
When making a new booking, not only fieldworkers who are available for work in the booking time will appear for you, but also those who are not available as the admin can assign the job for them as an over time.