Upload company logos
You have different ways to add your company logo, to add your principal logo :
Go to Settings
Select Companies Settings
Click Change Company Logo on the list
Upload your logo and press Save
Then, you will find your logo in your Company Details.
If your company has different trading names you can add a different logo when you edit your trading name.
When you add a logo it will be used on different aspects of the system, depending on the template that you choose.
To do it :
Go to Settings
Click Company settings
Click Trading name
Click Assign Image under the trading name you want to update
Select the template Send booking as email (for example)
Add your logo or image
Press save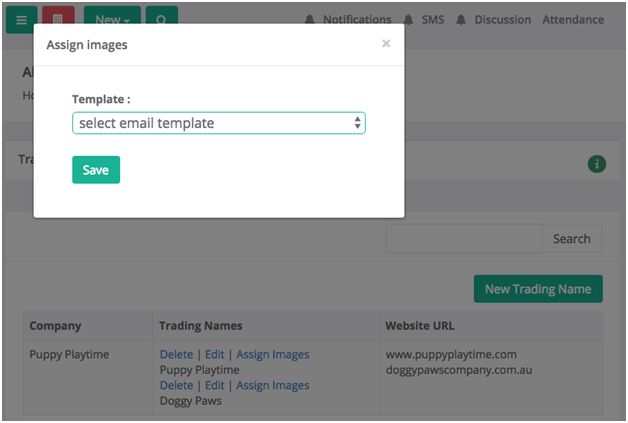 Once you selected the template you want to use the page will change to allow you to update an image :

On the booking email and the invoices your logo will appear on the top of the page.
You can add your logo or another image on all the different templates, to do it you just have to repeat the operation with the right template.