View your notifications
At the top right of each page, users can click any of the notification icons to view their notifications in real time. This ensures efficient and effective communication between your office and field workers and your customers.

View all notifications
The notification icon will show any new updates or changes made through the system. Users should ensure that they check their notifications regularly to be aware of any changes made.
To view your notifications:
From anywhere on the system, click the Notifications tab at the top right of the page

This will show a list of all notifications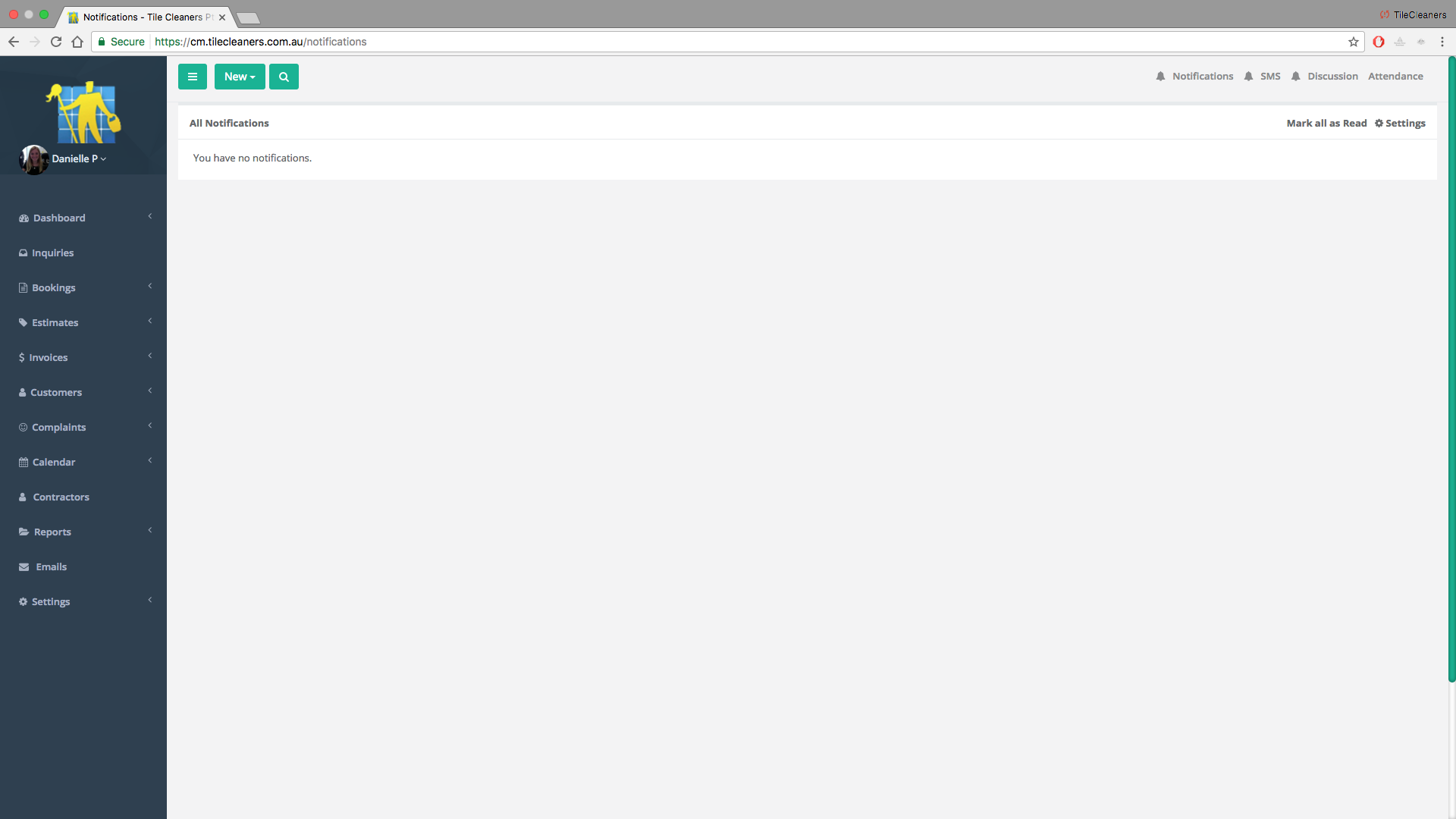 View SMS notifications
The SMS notification tab shows all messagges received through the system. Users will be notified immediately when a new message is received. The number beside the bell icon shows how many unseen SMS notifications a user has. To view received SMS notifications:
From anywhere on the system, click on the SMS tab at the top right of the page

This will show a list of recently received messages

To view a conversation history, click on the message

To reply directly to a message, click Reply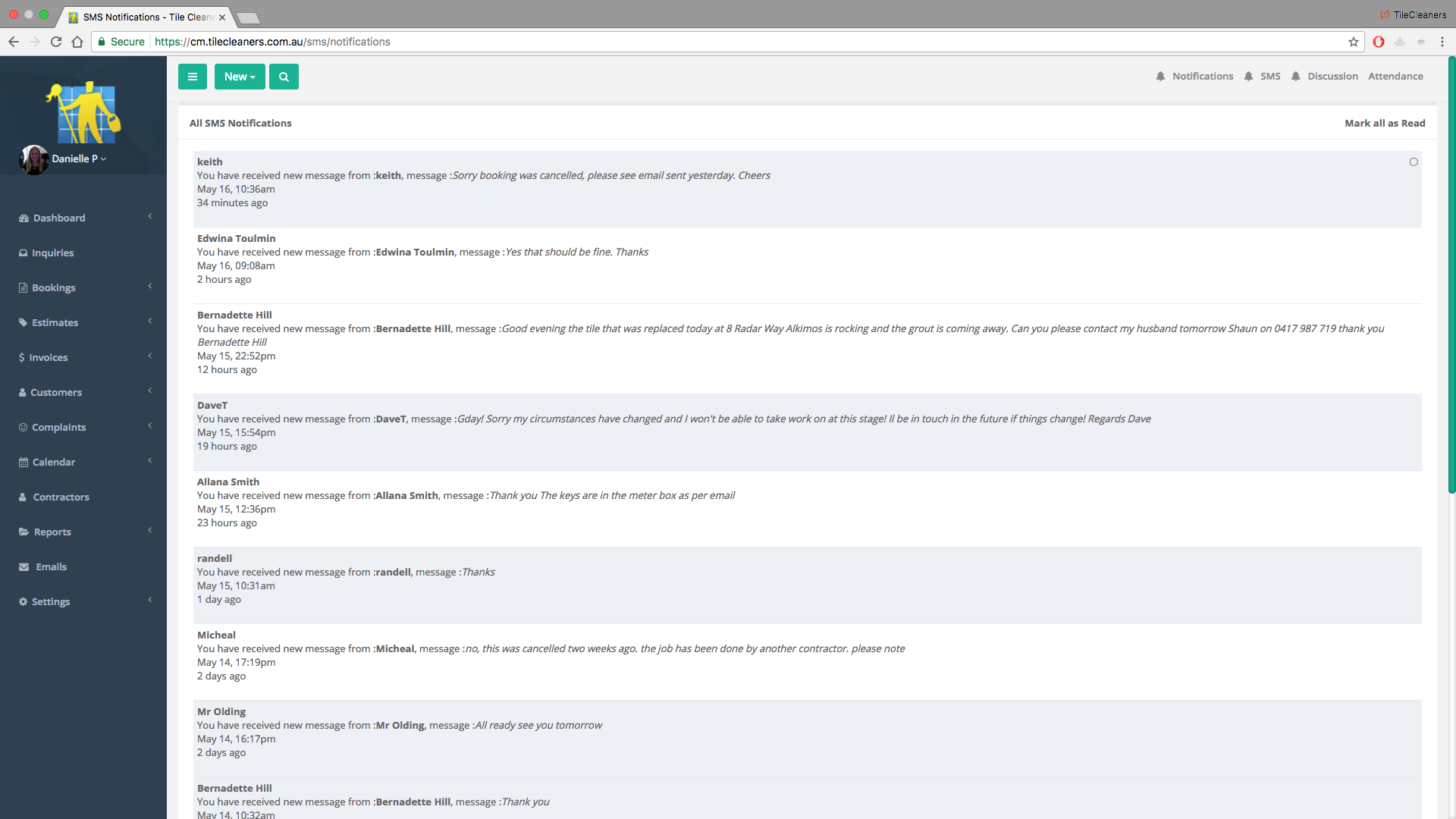 View discussion notifications
The Discussion notification tab shows all new comments left on a discussion in the system. Users will be notified immediately when a new comment is left. The number beside the bell icon shows how many unseen discussion notifications a user has. To view discussion notifications:
From anywhere on the system, click on the Discussion tab

This will show a list of all recent comments left on discussions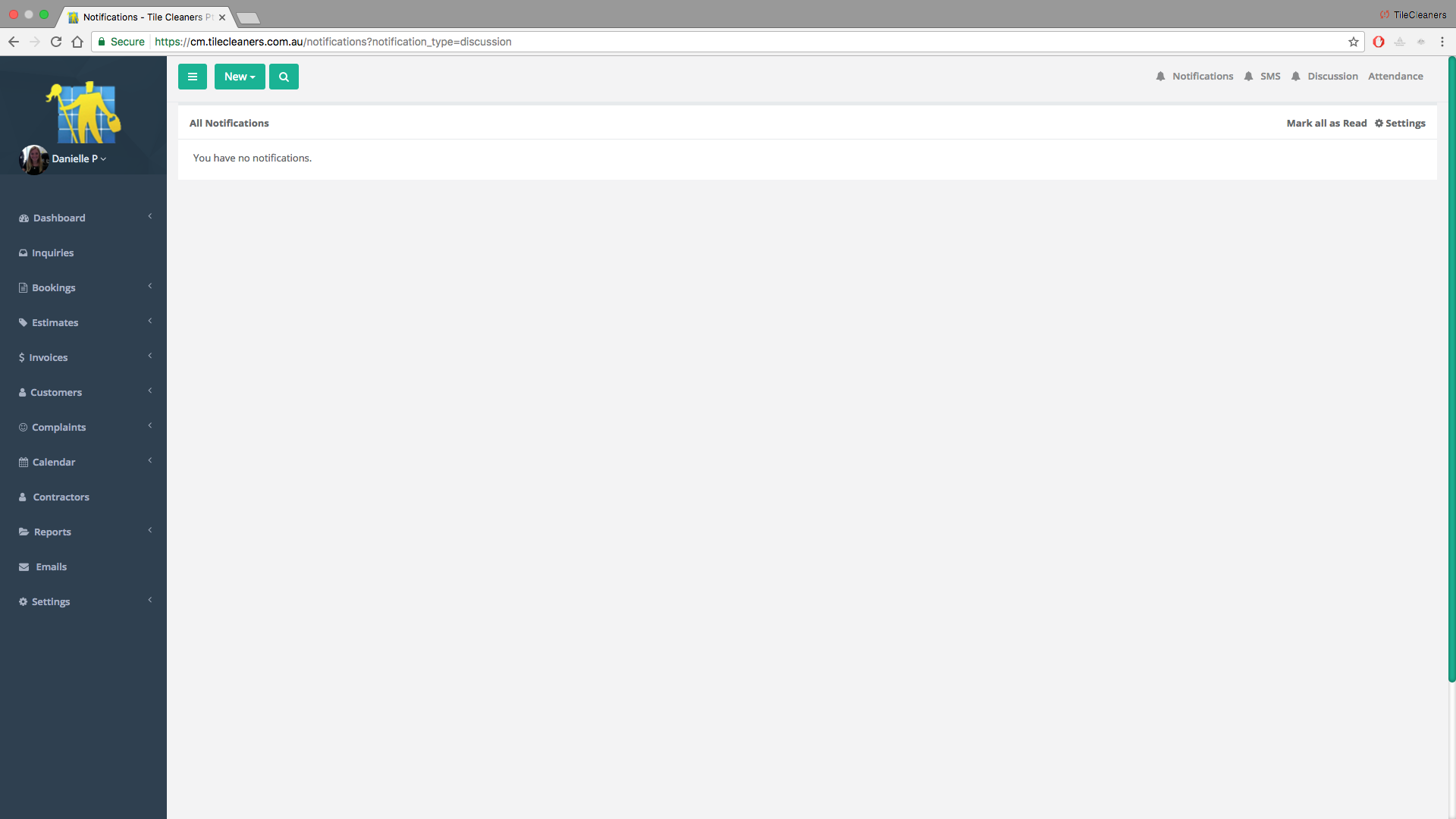 View attendance notifications
The attendance notifications lets you keep track of your field workers whilst they are out on jobs. You will get a notification when a contractor checks into and out of a site. It's important that all contractors check in when they arrive at the site of the job and check out when they leave the job. To view your attendance notifications:
From anywhere on the system, click on the Attendance tab

This will show a list of bookings, you can see the location of the contractor below their name

Use the filters at the top of the page to filter the list to your preferences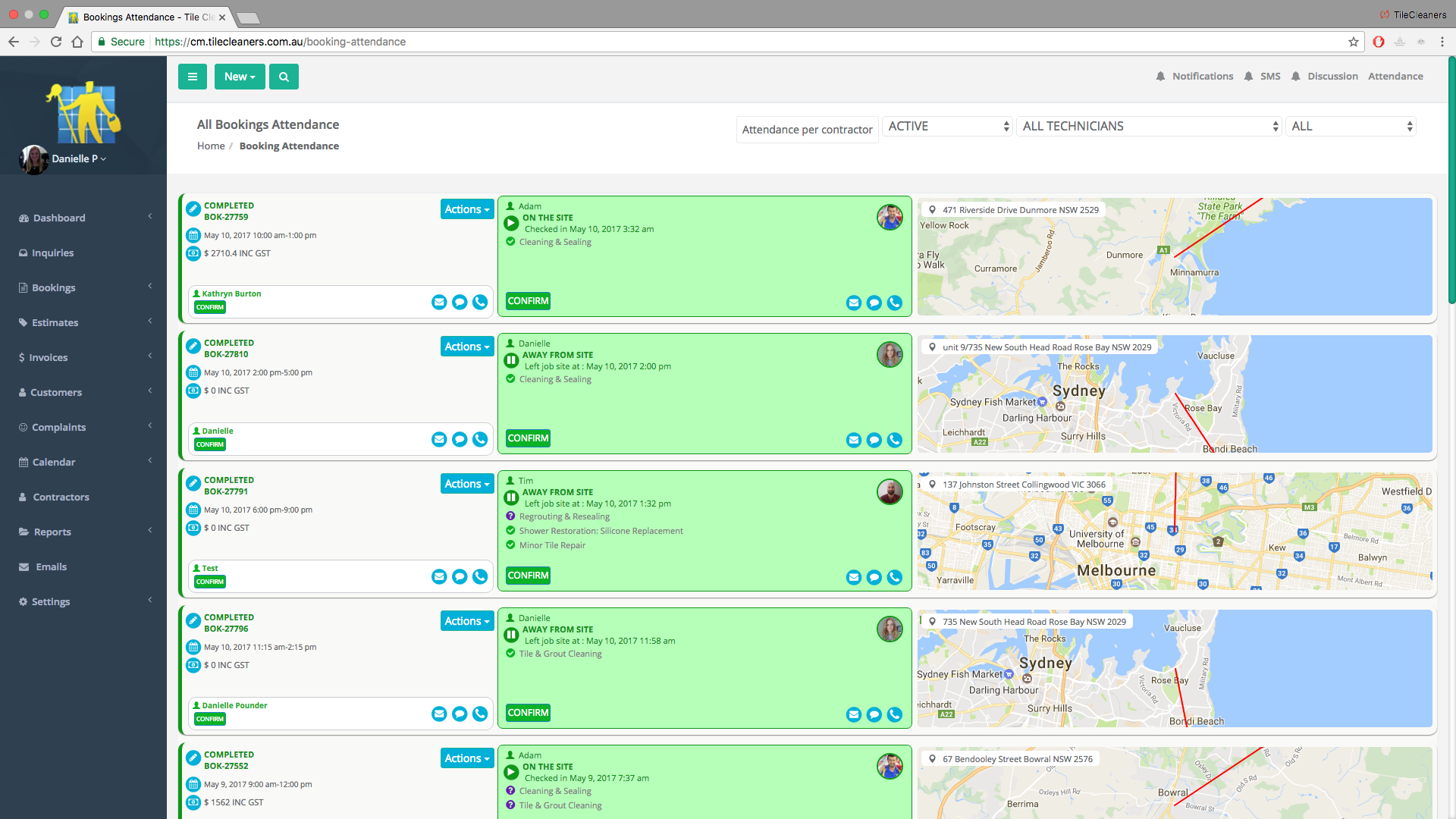 To view attendance by contractor, click Attendance per Contractor

This will show a list of all contractors, click on a contractor to view their attendance