Add a new payment type
It's important that you add all payment methods that your business accepts here, to ensure that payments can be made easily through the system. To add a new payment type:
Click New Payment Type
Enter a payment type eg. credit card or cash
Press Save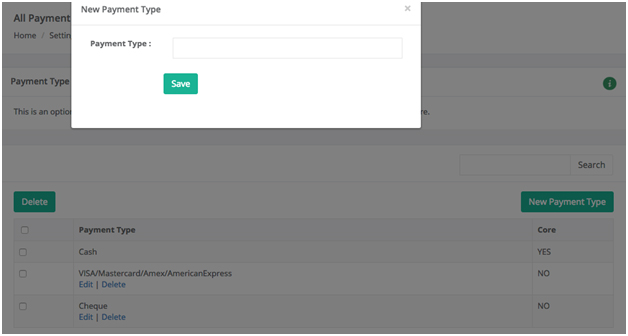 You can integrate with the most popular payment gateways like Square, Stripe, PayPal, eWAY, Authorize and WePay.
Square Register allows individuals and merchants in United States, Canada, Japan, Australia, and United Kingdom, to accept offline debit and credit cards on their iOS or Android smartphone or tablet. Further instructions for Square integration.