Add an image to a service
You can add different images to a service. To do this:
Go to Settings
Select Services Settings
Click Services List
Click Edit under your service's name
To Upload Image(s) simply click inside the box or drag the images from your computer; These images will be inside your service, at the top of the page, followed by the description of your service (Description Attribute)
You can also upload a Default Image which will be your main picture, the one which appears as the presentation of your service
Press Save Photo(s)
On the Description Attribute, you can also upload images, this feature is a WYSIWYG (What You See Is What You Get) that means you can customize it, but to avoid any confusion we advise you to upload your image(s) directly on the Service as described before.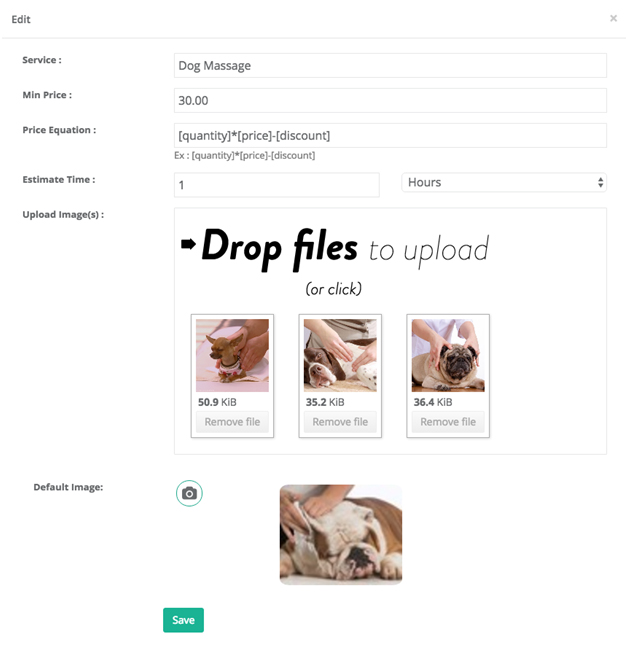 You can also upload an image in the 'Image Attachments' feature on the Service Settings menu. Here you can find all the images that your employees added when a job is completed. You can also set-up the image types on the general settings. Your customers are not allows to see this gallery unless you use the image for marketing email.