Inquiry widget
Connect your website to OctopusPro and capture more leads. Reduce touch points between customers and your sales team by embedding an inquiry widget directly onto your website.
You can simply embed the inquiry widget on any page you want, making it as easy as possible for your customers to reach you and instantly provide necessary information.
The Inquiry Widget is essentially a form through which customers can easily send their inquiries. Once sent, these inquiries display directly in the Inquiries section in your OctopusPro account from where you can manage initial customer contacts and convert inquiries to estimates and bookings.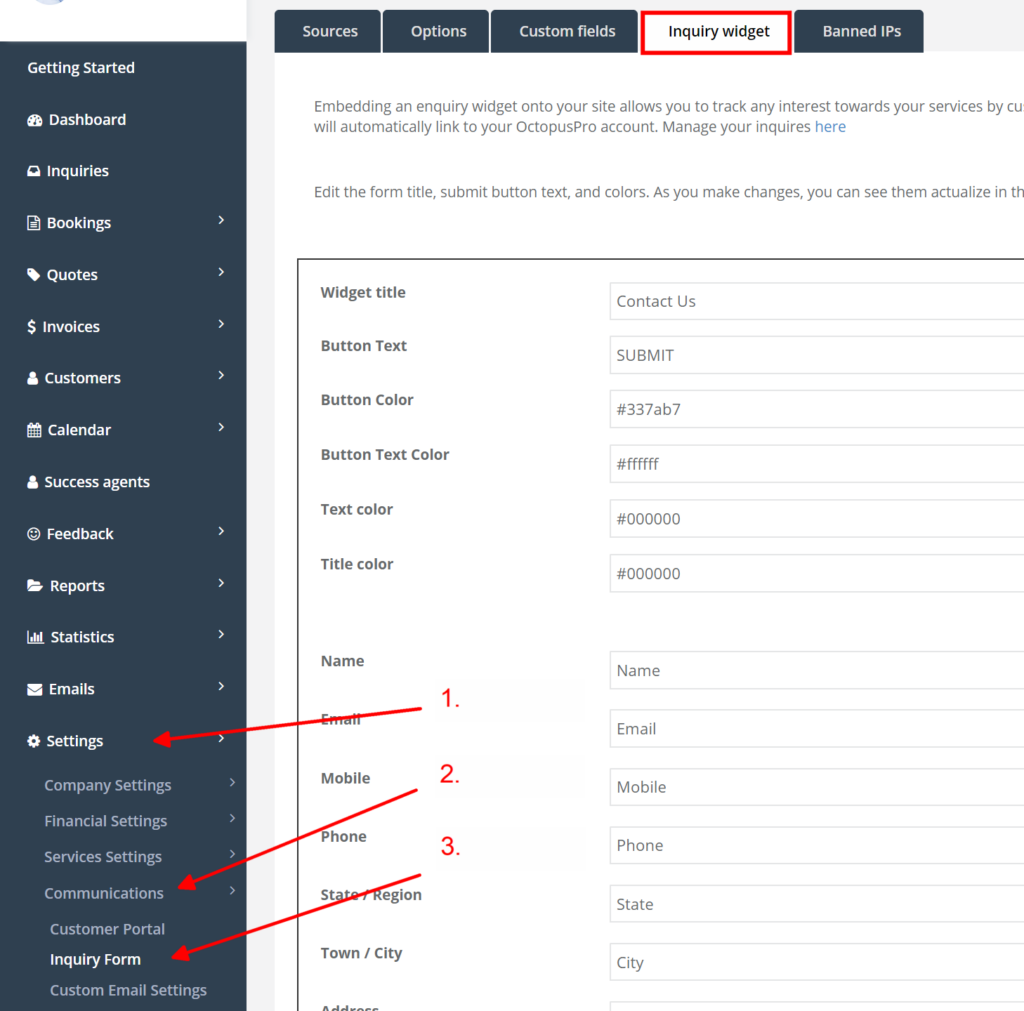 To set up your Inquiry Widget, go to the Inquiry Widget section under Communication Settings > Inquiries.
You can select the colors and texts as well as choose the widget fields you want to be shown in the inquiry widget by choosing "visible" for fields you want to appear or "hidden" for fields you don't want to appear.
To change the name of these fields, you can:
Write the new name in enter new label name. You can test this by entering First Name instead of Name.
Then press save
As you make changes, you can see them actualize in the 'Preview' section.
Additionally, you can decide whether these fields will be mandatory or optional for your customers to complete.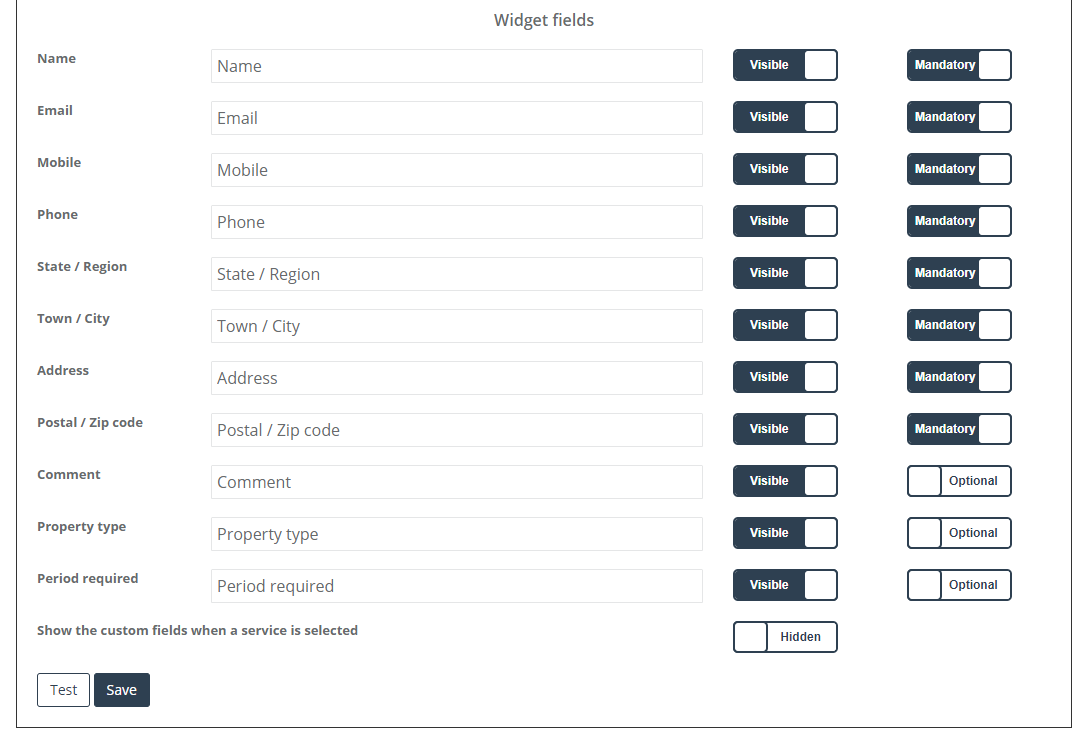 If you want custom fields of your services to be displayed when selecting the service, you can choose either "visible" or "hidden".

If you don't want all custom fields of a specific service to be shown, you can customize that when creating or editing a new custom field by selecting > Hidden from Inquiry Widget.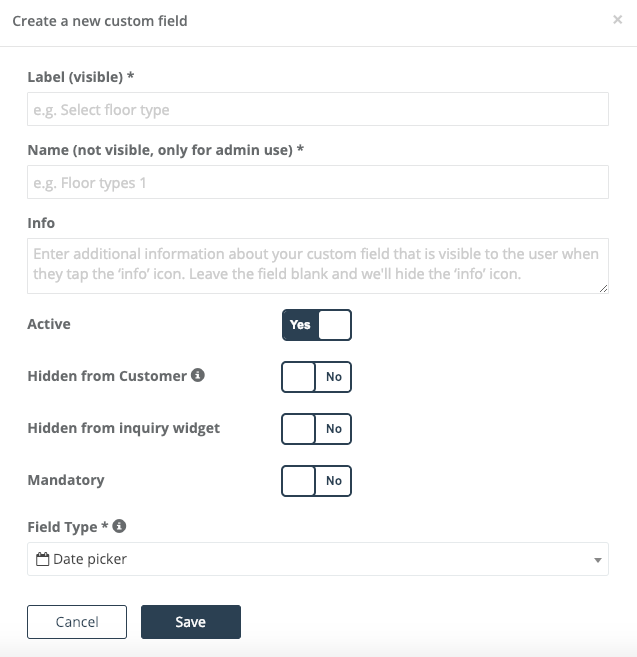 If you want to add new fields to the inquiry widget, you can add them as custom fields. You can link custom fields that already exist or you can create new ones and then link them to the inquiry widget to be shown as another field in the inquiry widget.
If the custom field is already existing  and you only want to link it to the inquiry widget, go to settings> communications > inquiries > sources & options > Assign custom field.
Otherwise, you will create it first by going to settings > services settings > custom fields > create custom field.
Finally, you will need to copy the generated code snippet into the section on your website where you want the widget to appear.