Add a new fieldworker
With OctopusPro, you can take control of all your user accounts. When creating a new user, you have to decide the user role. By default, you will have account admin, fieldworker, and customer user roles. If needed, you can create more roles, such as 'Account Assistant' for example. You can add all your users, including fieldworkers, from Settings> Company Settings> Users> Add User. However, to complete a fieldworker profile, you will have to go to the Fieldworkers page from the main menu on the left side. You can also add new fieldworkers from that page. To add a new fieldworker from the fieldworkers page:
Go to Fieldworkers from the main menu
Click New Fieldworker

3. Fill in all details about the new fieldworker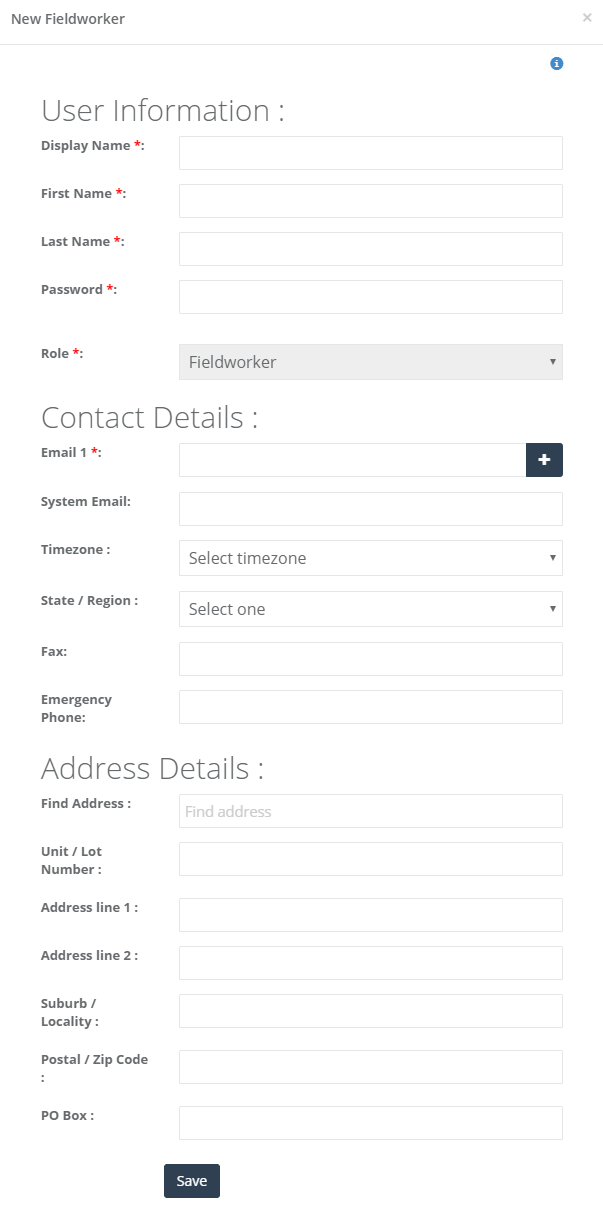 4. Press Save
After creating a fieldworker account, click on the name of the fieldworker to see the fieldworker profile and add more information.
From the fieldworker profile, you can add a profile picture for the fieldworker, decide the active status, or block the fieldworker.
From the Contact box, you can contact the fieldworker via SMS or Email. From the Actions box you can edit the fieldworker information, log in as this user, pay fieldworker, edit Gmail account, change password, or delete fieldworker. From the Calendar box you can view local calendar or Google calendar.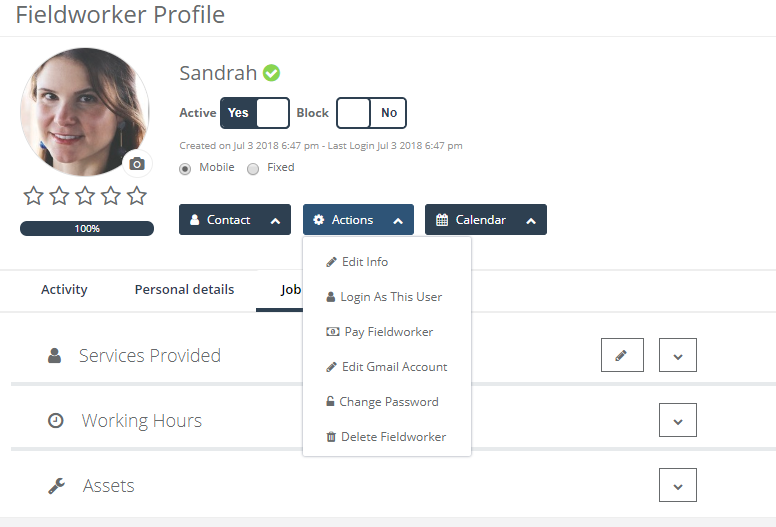 You should ask your fieldworkers to add their details by either log into the OctopusPro app from the mobile, or to their OctopusPro account in a browser. Otherwise, as an admin, you can of course also do this.
The fieldworker profile contains three pages: Activity, Personal details, and Job settings.
Here are three screen shots about the three pages.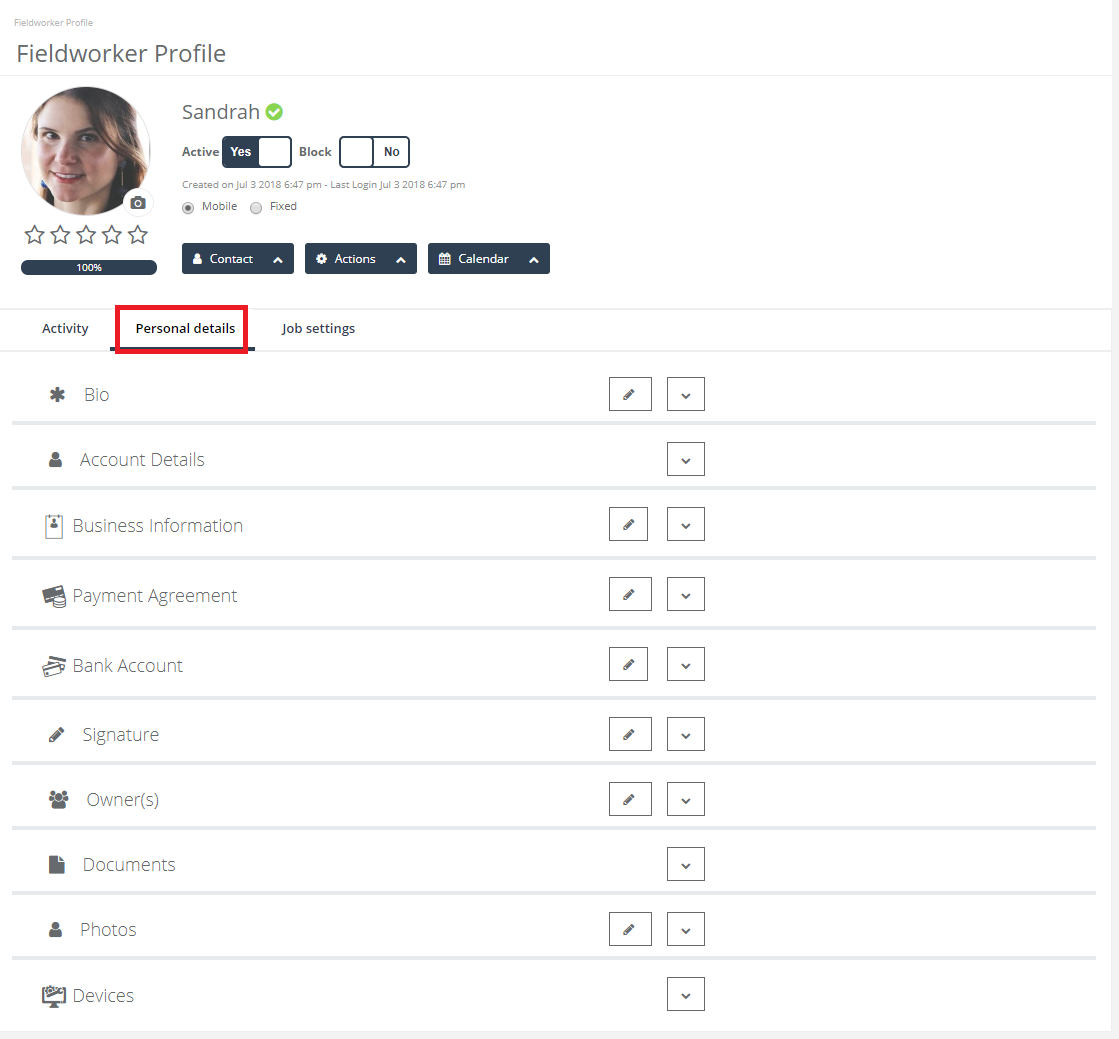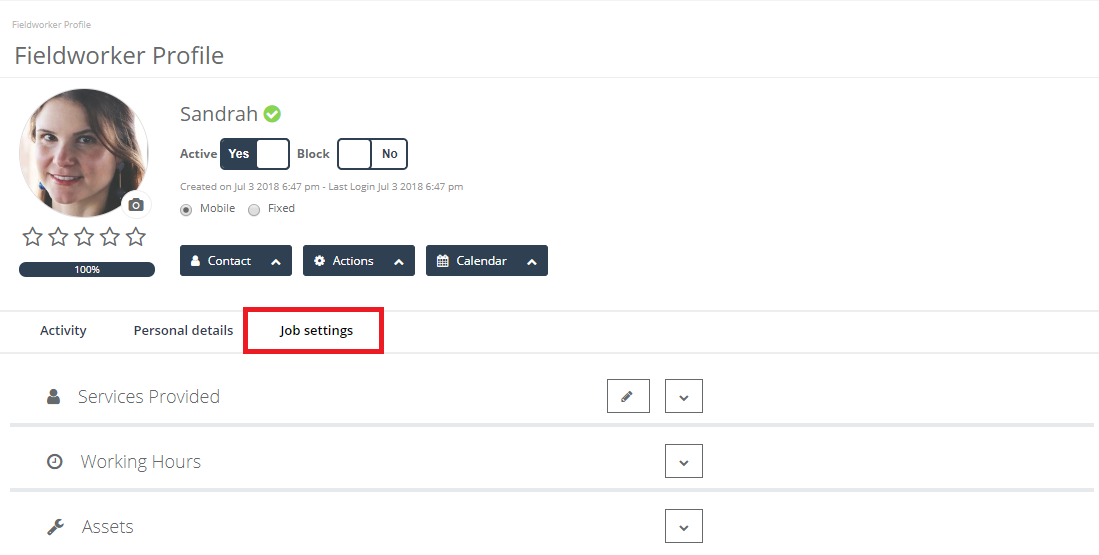 In order for the fieldworker to be able to receive new jobs, it is important that the following information is added: Services Provided (The services assigned to the fieldworker), Default available location (The locations that the fieldworker is available at), and Working Hours (The working days and time for the fieldworker).