View banned IP addresses
You might receive unwanted spam inquiries, which can crowd your inquiries list and waste your time having to delete them. This can also cause your email address to be blacklisted, as when people receive your auto-responders they might flag them as spam, which can reduce the deliverability of your real emails to customers. With OctopusPro, you are able to block these IP addresses to stop receiving spam inquiries from the same IP addresses, saving you time and allowing you to focus on real inquiries from real customers.
All the IP addresses you have banned will be listed in the Banned IP section. To ban IP addresses, find and click on the inquiry whose sender you want to ban in the All inquiries section from the menu. Scroll down to the sender details, and click on 'Ban IP Address'.
OctopusPro inquiry form does not require a CAPTCHA to prevent spam as it doesn't display at all to web crawlers and spiders.
In order to see the banned IP addresses please follow the instructions:
Log in to your OctopusPro account, click here.
Go to Settings>> Communications >> Inquiry Form.
Then you need to go to the Banned IPs tab.
All of banned IPs names that have been blocked will be shown in the end of that page.

To unblock any of the Banned IPs, firstly, you need to click on the checkbox on the side of the IP you want to preform the action on.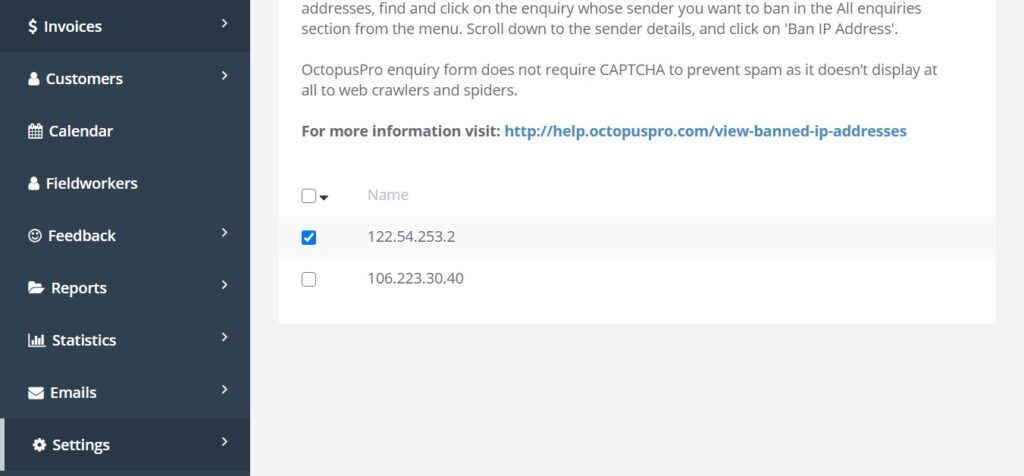 Then click in the arrow shown in the following picture.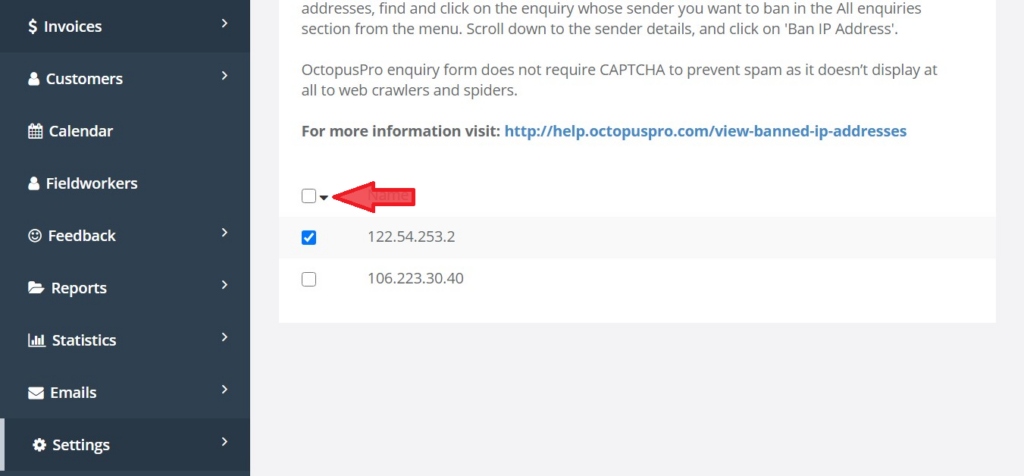 Click in UnBlock and the Banned IP will be removed from the blocked list.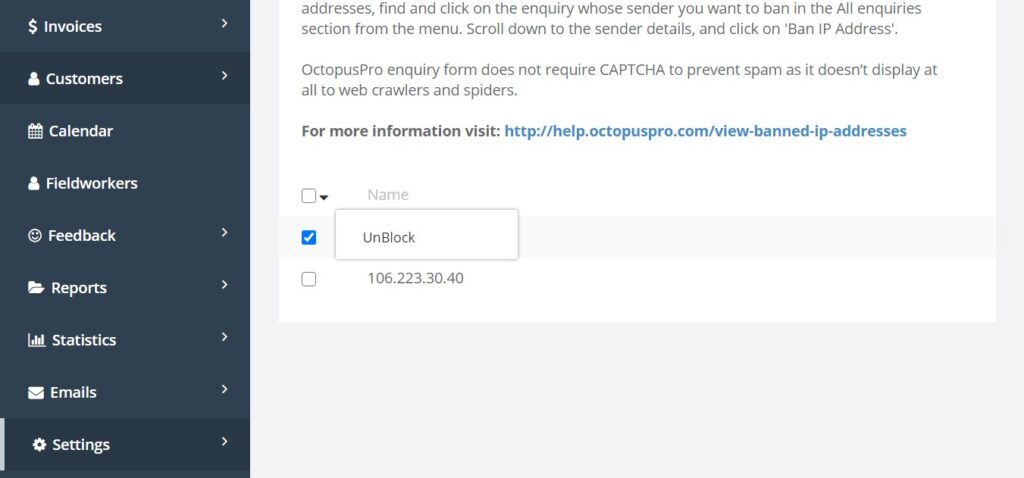 -For more information please visit OctopusPro User guide.
-Do not forget to subscribe to our YouTube channel.