Add Your Payment Terms
Add your payment terms user guide page contacts:
OctopusPro helps you set your payment terms such as payment collection terms, cancelation fees, and sending your payment advice to your customers.
Payment Terms Setup in OctopusPro
In order to setup your payment terms please follow the instructions below:
Log in to your Octopuspro account, click on settings that are located on the left side of the site as seen in the picture.
If you haven't logged into your Octopuspro account, click here.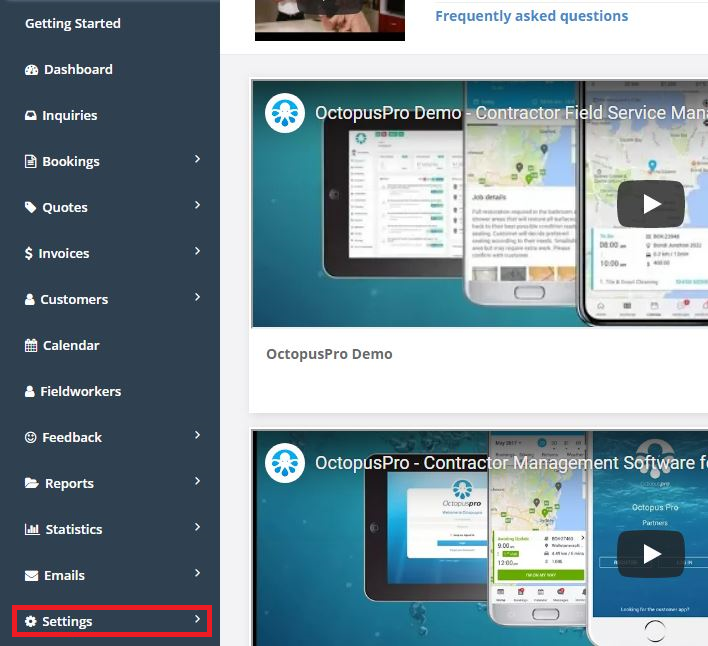 The setting menu will appear, then click on financial settings for opening the financial terms setting page.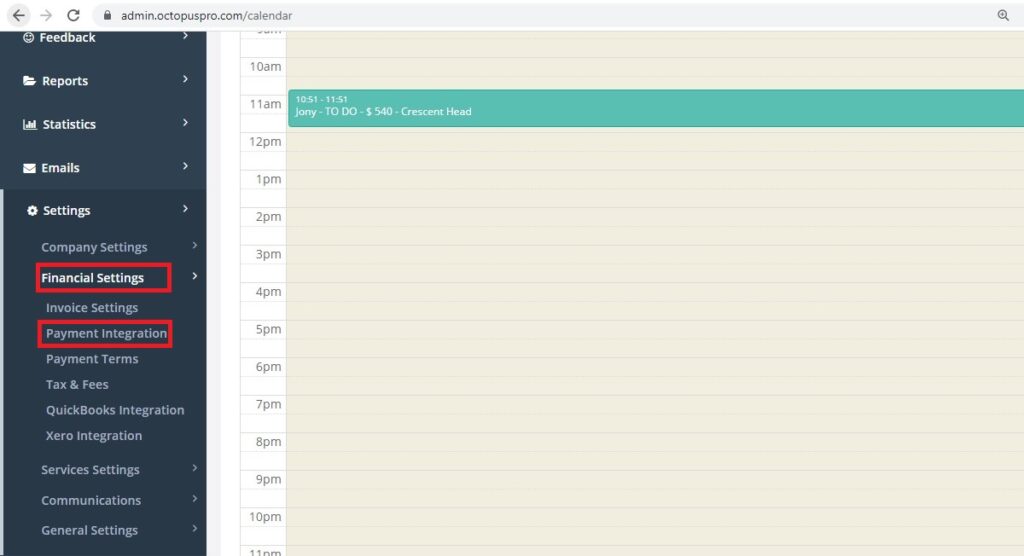 Payment Collection Terms
Select your payment terms simply by clicking on one of the terms that suit your business. Payment collection terms are explained as follows:

No Payment: This option means that you don't charge your customer any amount in advance for the service (This is the default term).
No payment (collect card details): That option will give you the customer credit information without charging the customer any amount (Check your invoice for the credit info).

Note: You can send a message to your customer to inform them about your payment collection method.
Just type it in the message box that appears when you select the option.
Deposit: That option means that you are charging the customer an amount of the payment, you can charge a fixed amount or a percentage of all the payment.

You need to type in the box which says amount (10 for example).
Then you select what type of charge for the number you've selected is or its fixed amount.
For example, 10$ or 10%, select what suits you best.
Full Payment: If your service needs to be paid in advance select this option.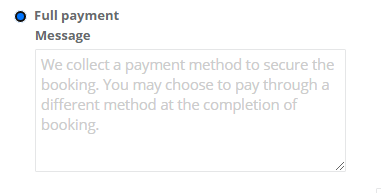 Full payment after: This option means that the customer has to pay after 1 hour or 24 hours after booking for your services.

Payment due time
Octopuspro can get you paid on time without the need to manually chase payments.
You can select the default number of days that you want to collect the payment.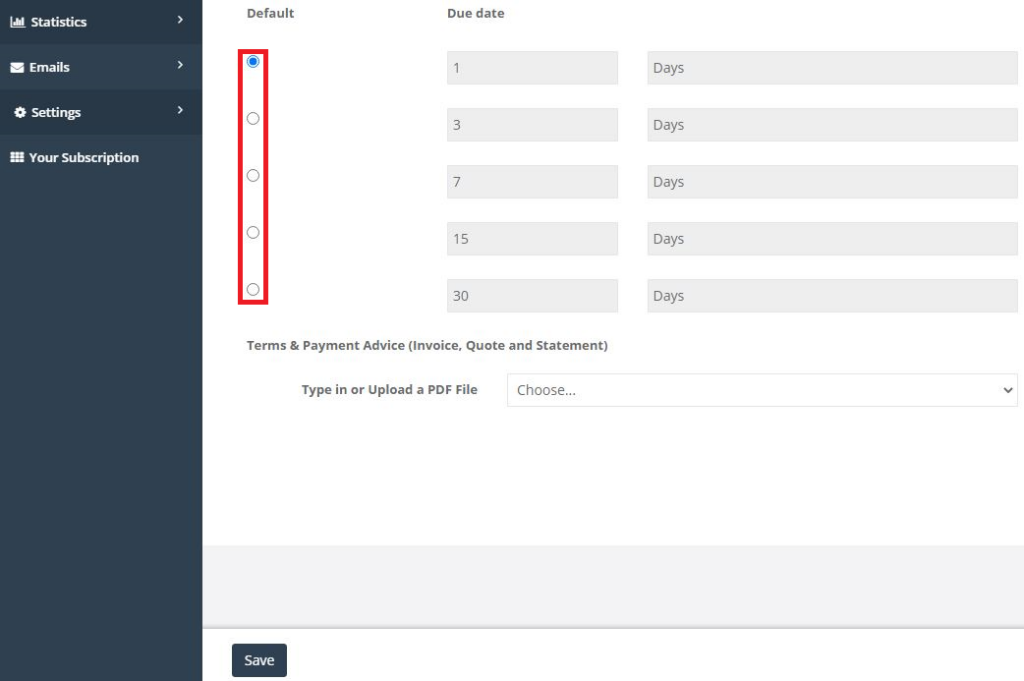 For any other amount of date click on the plus sign shown in the picture below.

A window will pop up that allows you to set a new payment period and set it as default if that date suits your business as seen below.

Terms and Payment Advice
You can attach an invoice, quote, and statement by typing it on the site or by uploading a PDF file.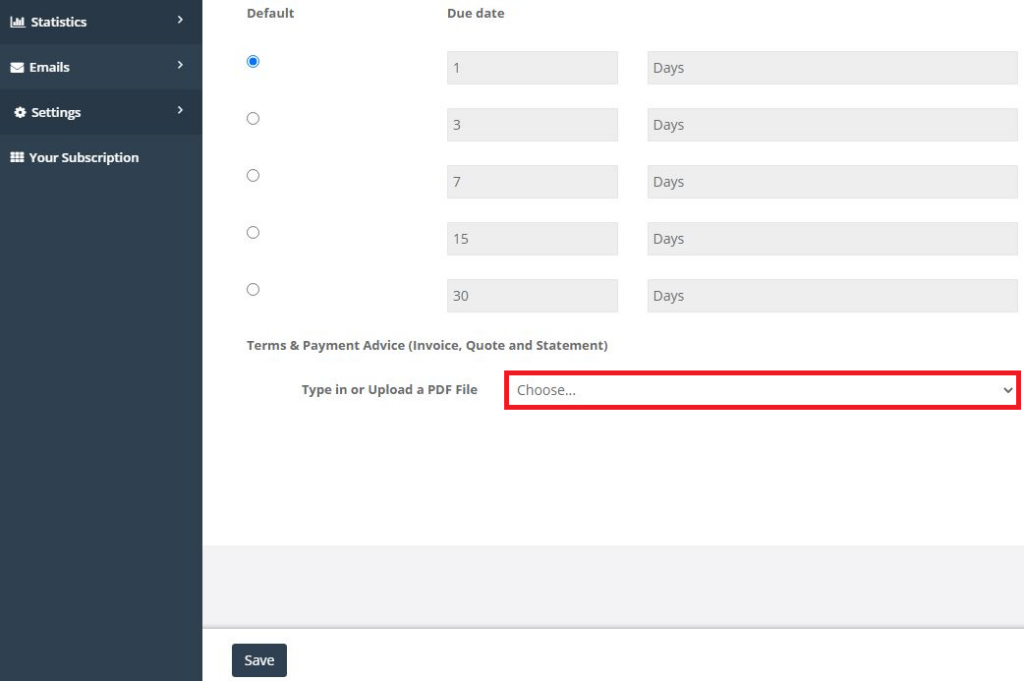 A small menu will appear to pick rather you type it in or you upload it as a PDF. So, pick what suits you and you are all set.

For more help or you need more information click here.
Make sure that you subscribe to our YouTube channel and watch our latest videos for more help, click here.