Social networks
OctopusPro allows you to add your social network links to your customer portal such as Facebook, Twitter, Youtube, and much more.  The social networks provided have their own icon that will be visible automatically at the end of the webpage on the customer portal once you add the link. Adding social networks will make it easier for your customers to access your social networks and learn more about your business.
If no links are added, there won't be any icons visible on the customer portal.
To add social network links, go to Settings > Customer Portal > Social Networks. Then, select the social network you want to add from the drop-down menu.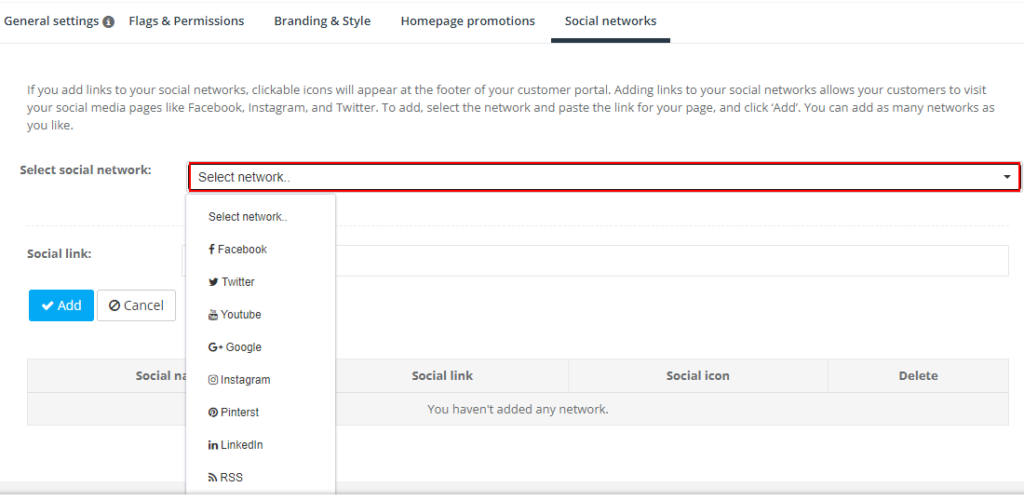 Add the social link in the text box, then click on Add. The link will appear on the table below, so you can delete it using the delete icon next to it, then click on Save changes. 

You can add multiple links by repeating the same process for different social networks. For example, to add a YouTube link, select YouTube from the drop-down menu then enter your YouTube link in the social link field. Click on Add, the added link will be added with all your added links in the table as shown below. Click on Save changes.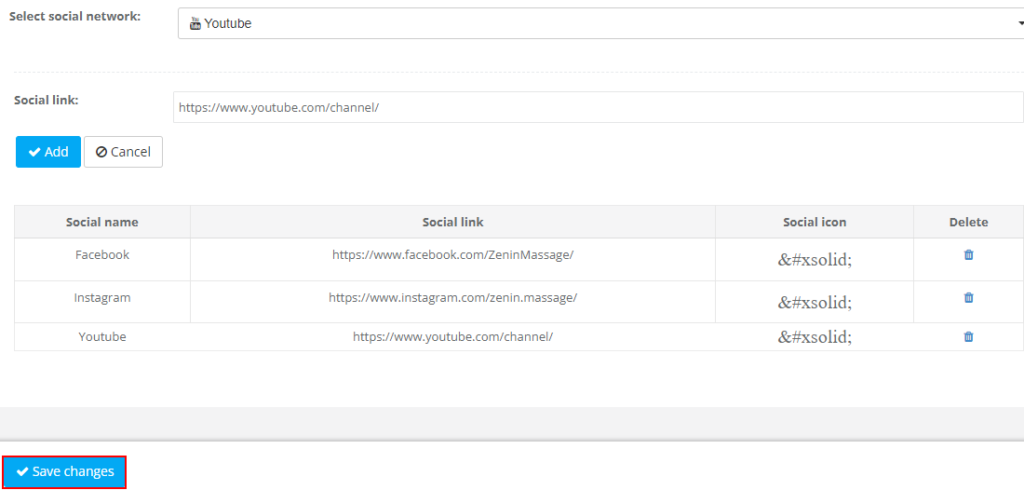 After saving your settings, your social networks links will be accessible through the icons at the end of the webpage on the customer portal, so when your customers click on any social network icon, they will be redirected to your linked social platform.

For more information please visit Octopuspro user guide, and subscribe to our YouTube channel.