Google Gmail and Calendar Integration
Google Gmail and Calendar Integration enables you to connect your Gmail and Calendar with OctopusPro. To do this:
Go to your Google API Console https://console.cloud.google.com/apis/

Create a new project or select an existing project.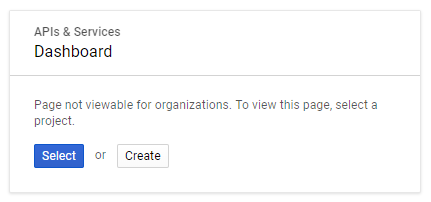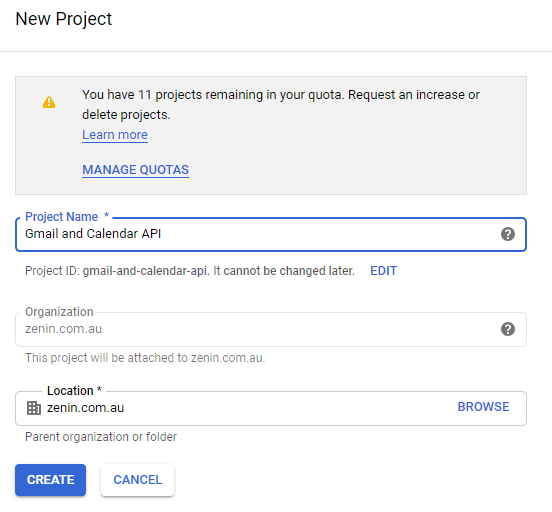 3. Go to APIs & Services
4. Select Dashboard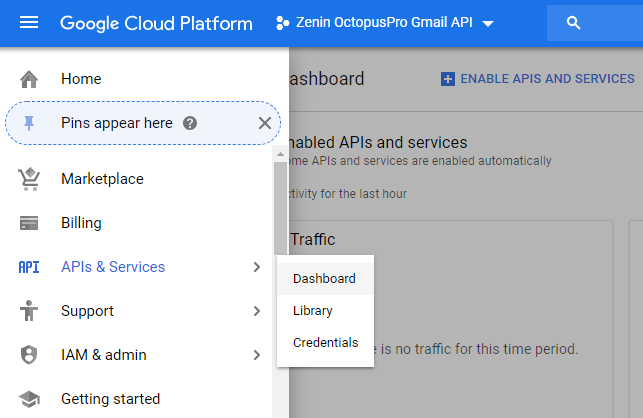 5. Click on Enable APIS AND SERVICES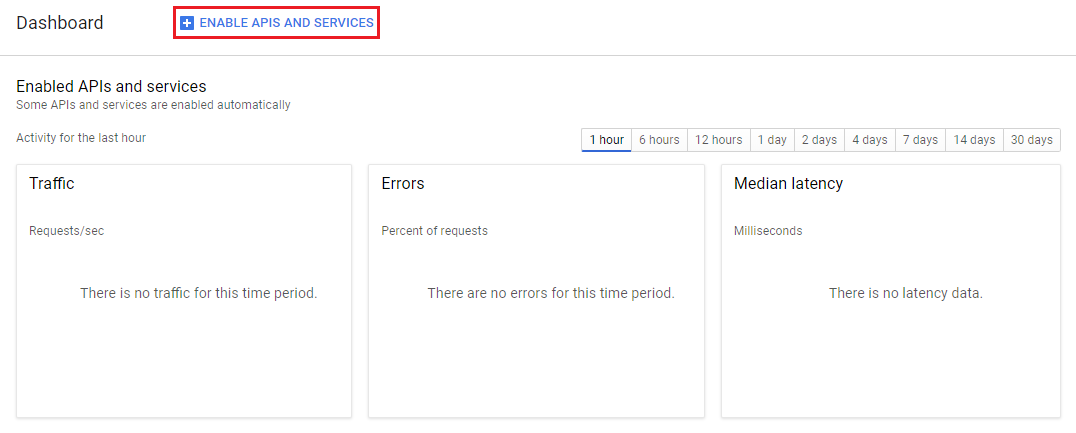 6. Search for Calendar and Select Google Calendar API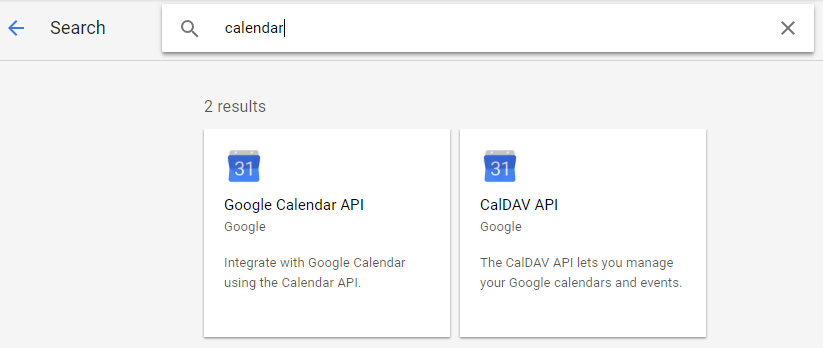 7. Click on Enable to enable Google Calendar API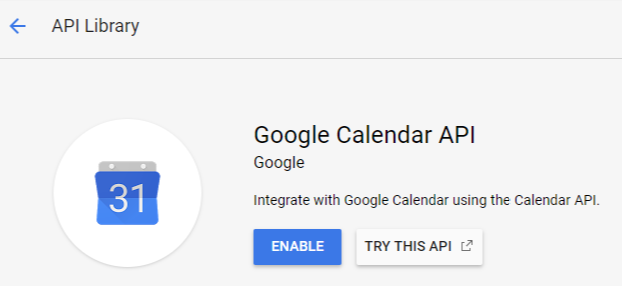 Now, Google Calendar API is enabled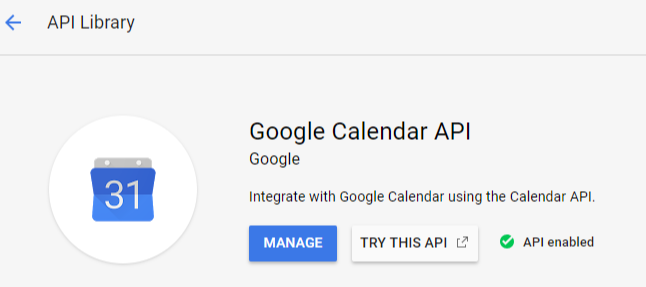 8. Search for Gmail
9. Select Gmail API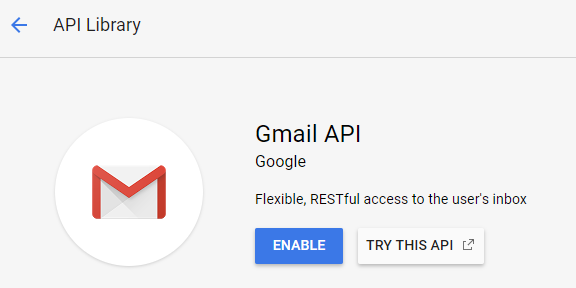 10. Then CREATE CREDENTIALS

11. In order to add credentials to your project you should select "Google Calendar API" from the first drop list, then "Web server" from the second list, and finally select the first option "User data", then click the button to go to next step.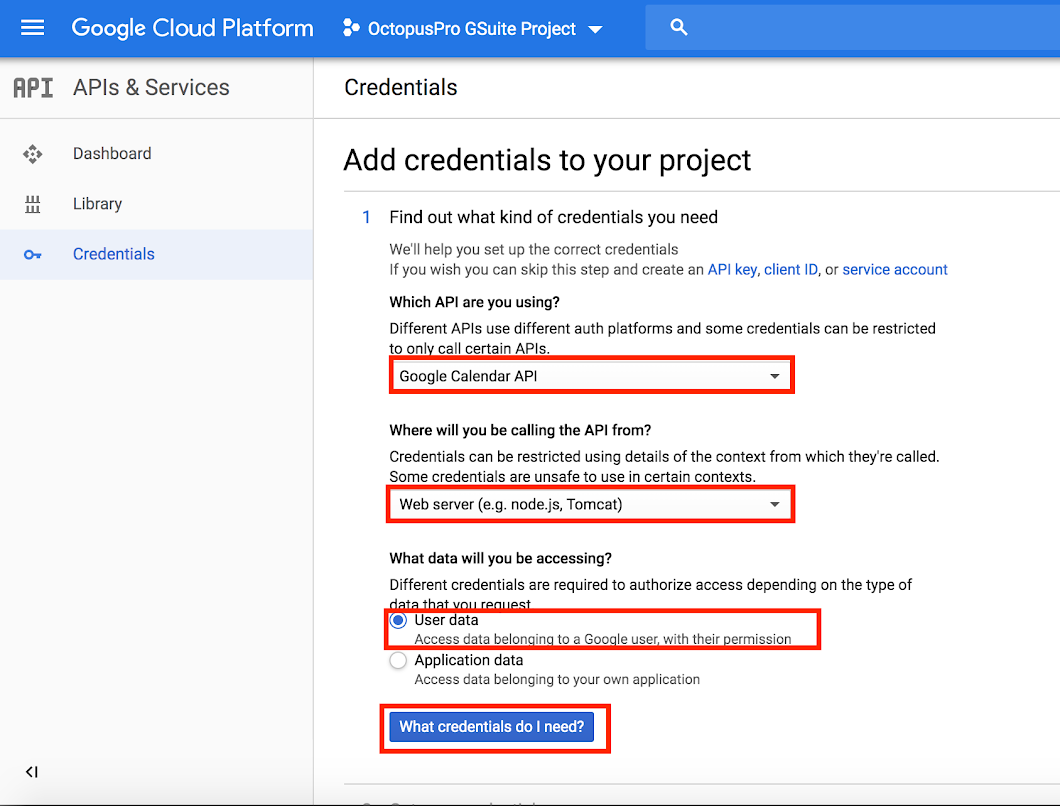 12. Click on SET UP CONSET SCREEN from the popup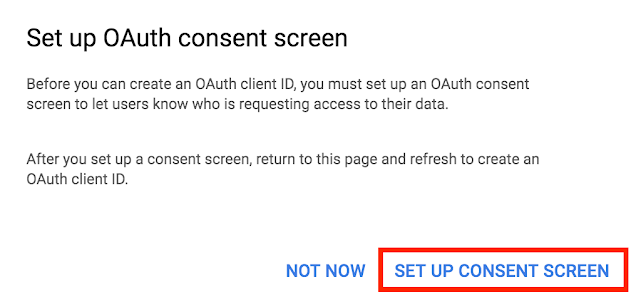 13. Select application type public then fill suitable application name.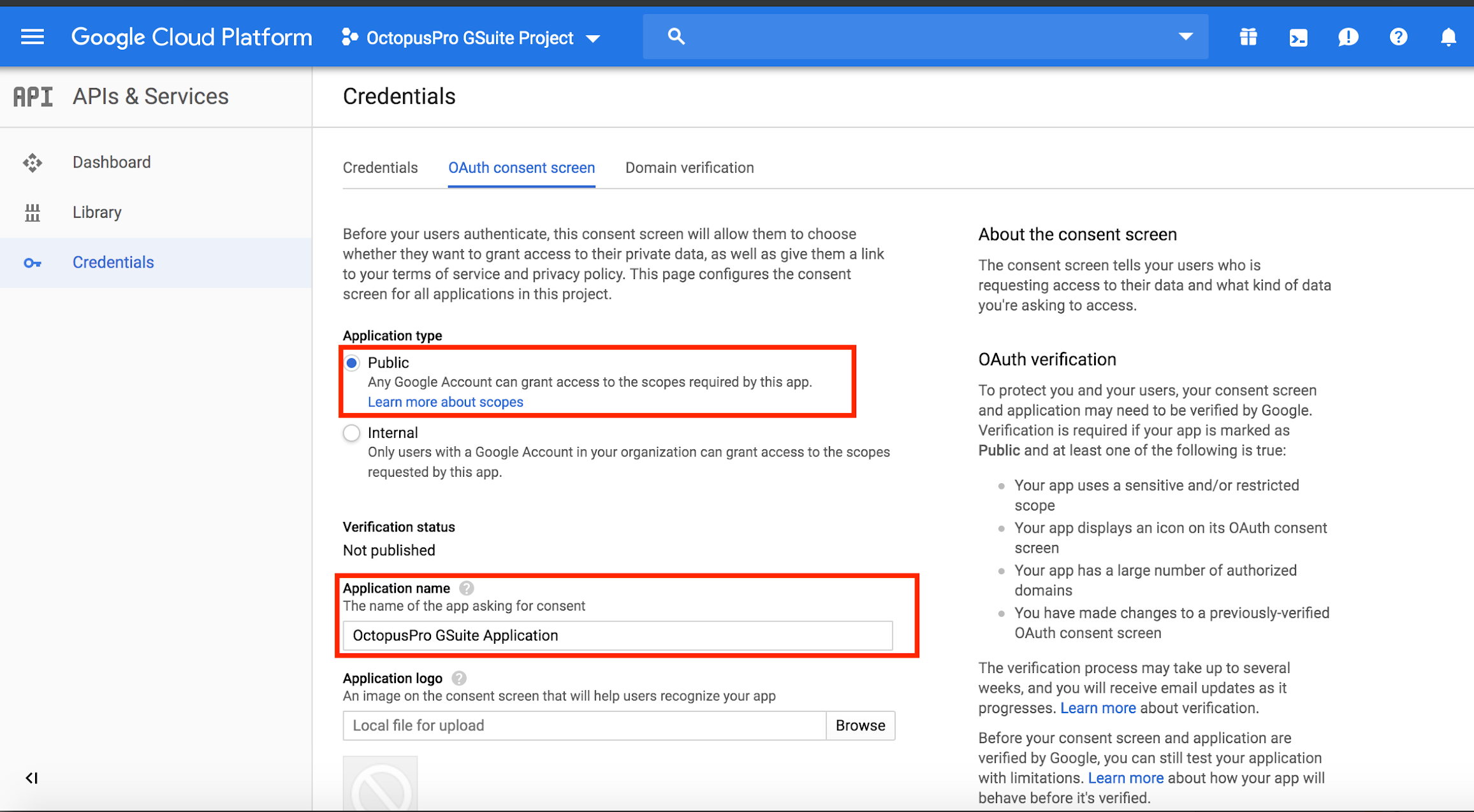 14. In Scopes for Google APIs section click on add scope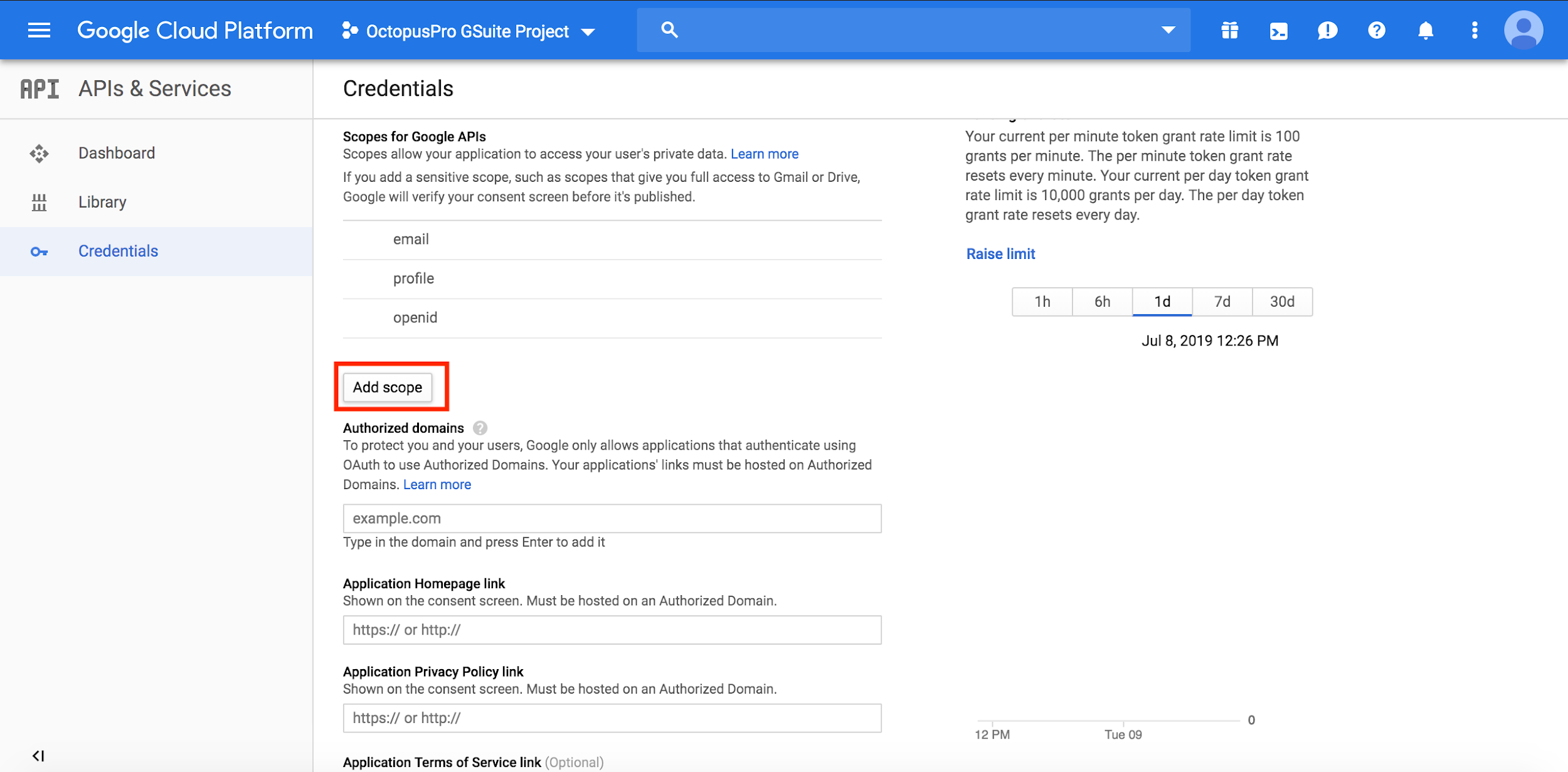 15. Search for Google Calendar API and select all related APIs, then click add button.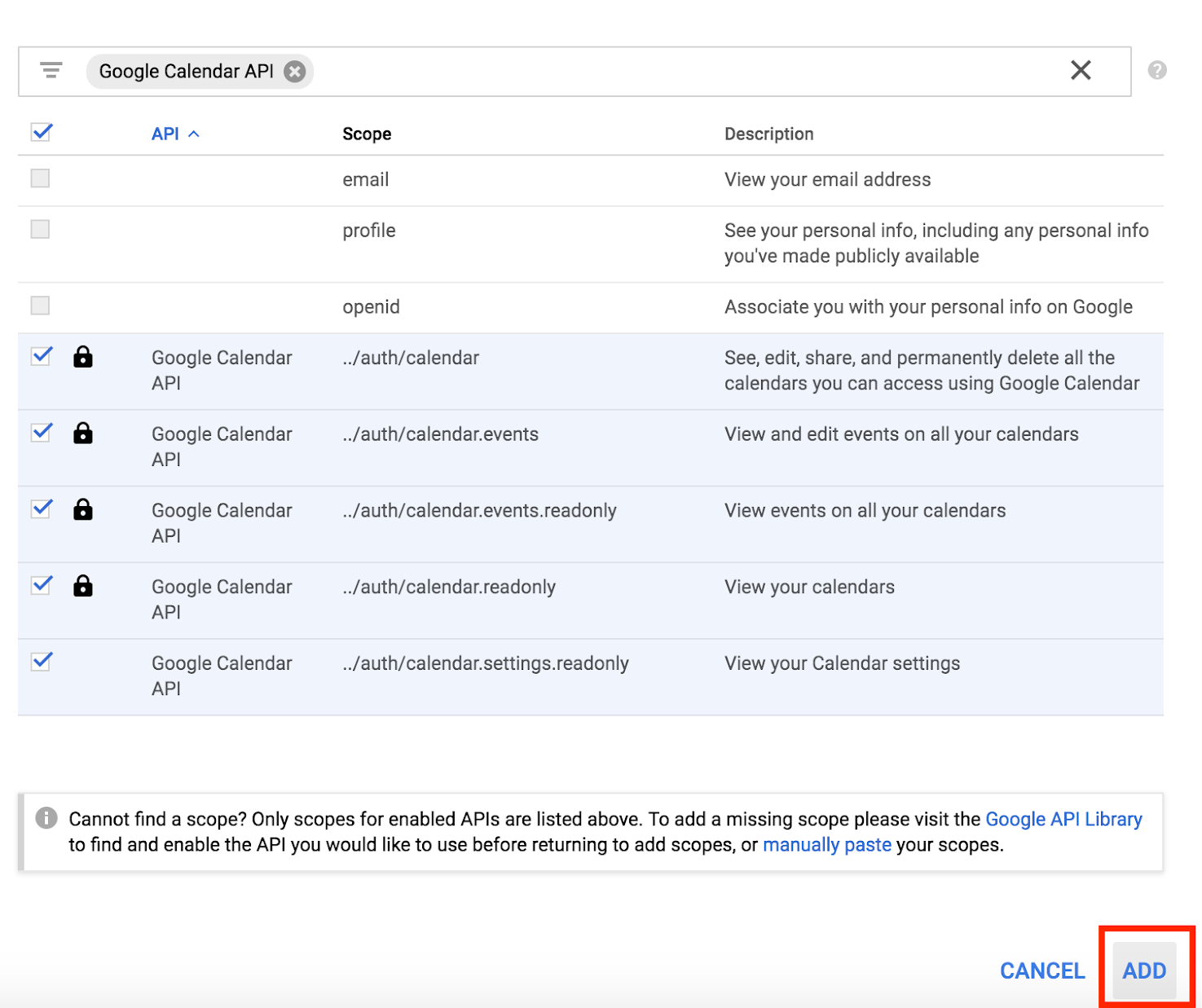 16. After adding scope you should add octopuspro.com as authorized domain, then click save.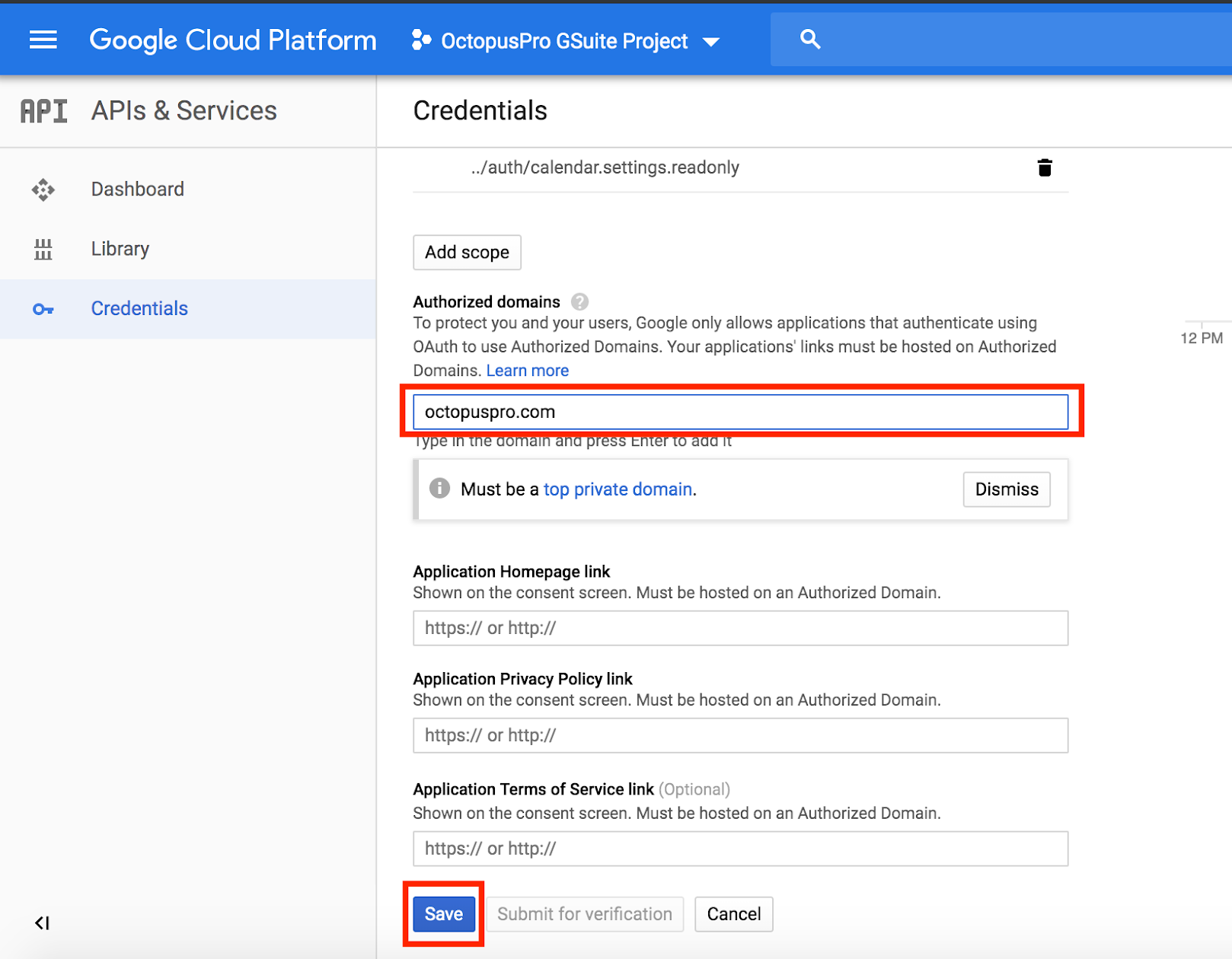 17. Click on Create Credentials and choose OAuth Client ID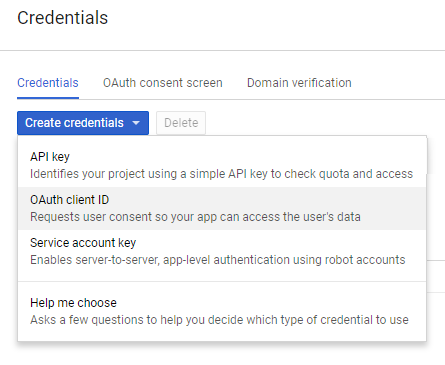 18. Add the application name and put https://admin.octopuspro.com/getAuthKey in the  Authorized redirect URIs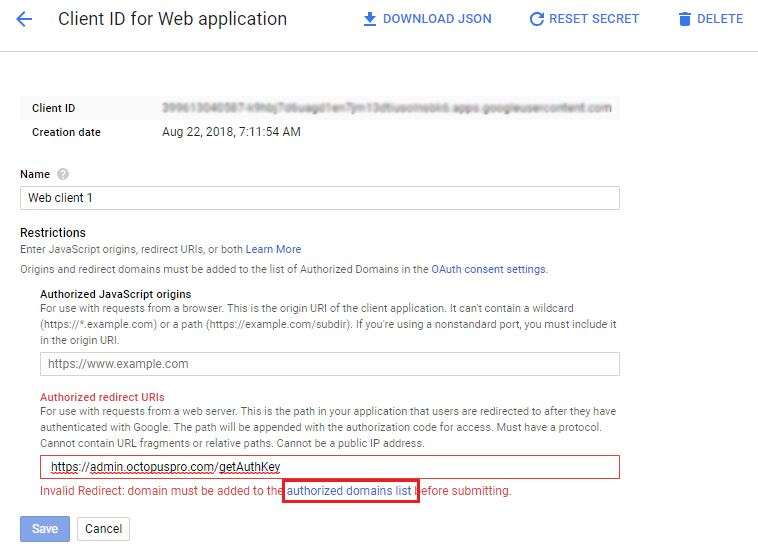 19. Click on authorized domain list and add www.octopuspro.com (without https) and press Save
20. then go back to the Client ID screen and press Save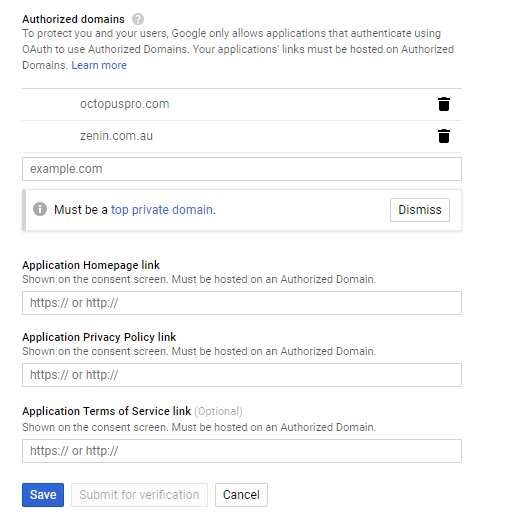 21. The last step copy "Name", "Client ID" and download "Client secret" file and fill them in the OctopusPro account.
In OctopuspPro account go to settings > company settings > integration (API) then select "Google GSuite" from drop list, then fill the values.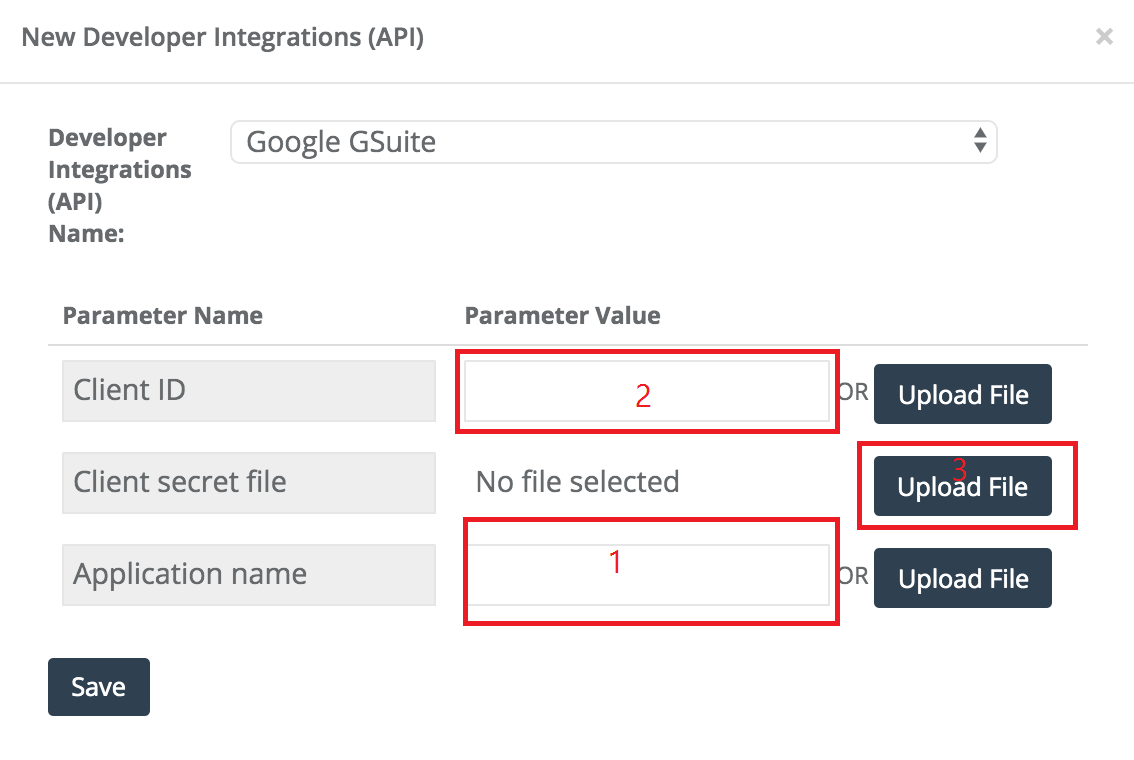 After saving your API parameters into your account in OctopusPro automatic emails will be sent to your active fieldworkers to ask them to grant permission to sync their calendars with OctopusPro.