Display link to "Contact Us" page in the menu
OctopusPro allows you to add a "Contact us" link page to your website. The "Contact us" link enables your customers to send you an inquiry about any service you provide so you can reply with a quote.
To add the "Contact Us" page to your website, go to Settings > Customer portal > Flags & permissions. You will be redirected to the customer portal flags and permissions settings page, in the website flags sections, enable Display link to "Contact us" page in menu flag.
When the flag is activated, a "Contact Us" link will appear on the top right of the customer portal homepage.
When the customer clicks on the "Contact Us " link, a quick inquiry form will appear for them to fill in their details; name, email, mobile, address, and they can also add their comment for the service they want to inquire about.
You can edit your quick inquiry form by going to Settings > Communications > Inquiry Form, to learn more about editing your inquiry widget click here.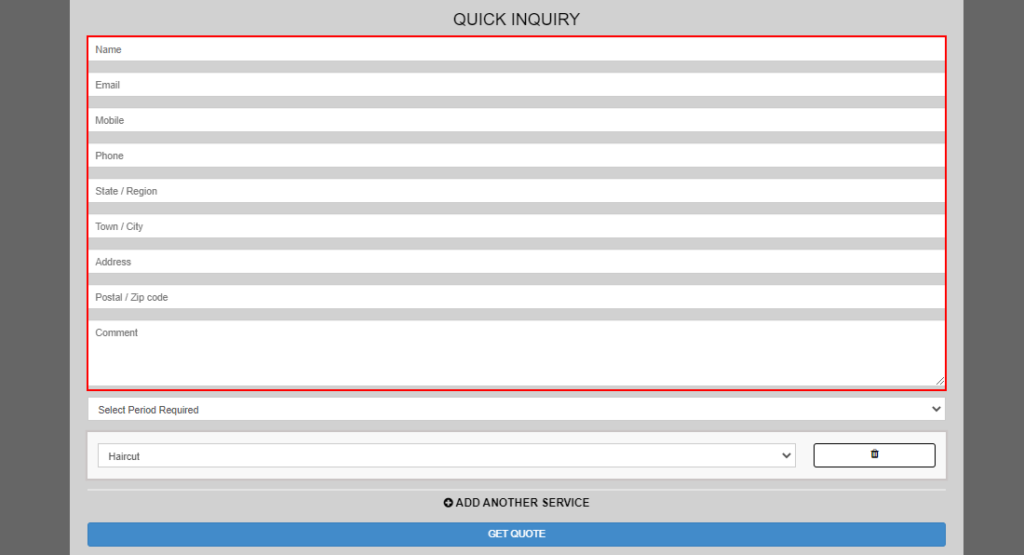 Customers then should select their preferred period required from the drop-down menu. The period required refers to the period by which they need a quote to be answered, for example: in the next days, weeks or as soon as possible.   

To select the service they want to inquire about from the drop-down menu, customers should click on Add service. If they add a wrong service, it can be deleted using the delete icon next to the service added.
To inquire about more than one service, customers can click on Add another service. Then click on Get quote, an inquiry will be sent to the admin user.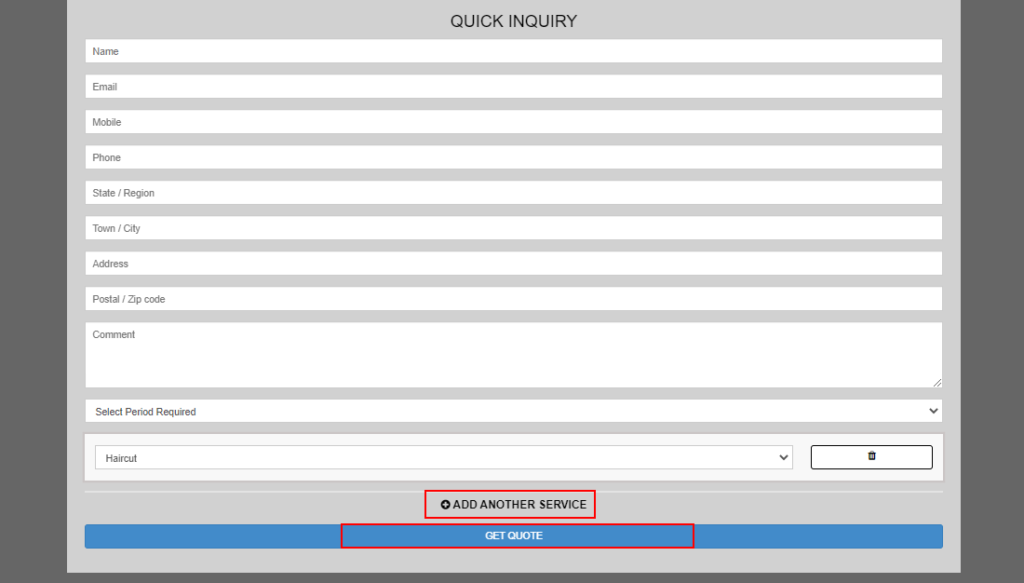 Once the customer sends an inquiry, admin users will be notified so they can convert inquiries to quotes. This way, customers can book the service later.
To check the inquiries placed by customers, go to Inquires > New inquiries from the side menu bar, all the new inquiries received will appear in the new inquiries page.
To learn more about inquiries and how to convert them into quotes, click here.

For more information please visit Octopuspro user guide, and subscribe to our YouTube channel.