Add a New Trading Name
If your business operates under several trading names, you can add all of the trading names. To do this:
1. Go to Settings
2. Select Company Settings
3. Click Trading Names
4. Click New Trading Name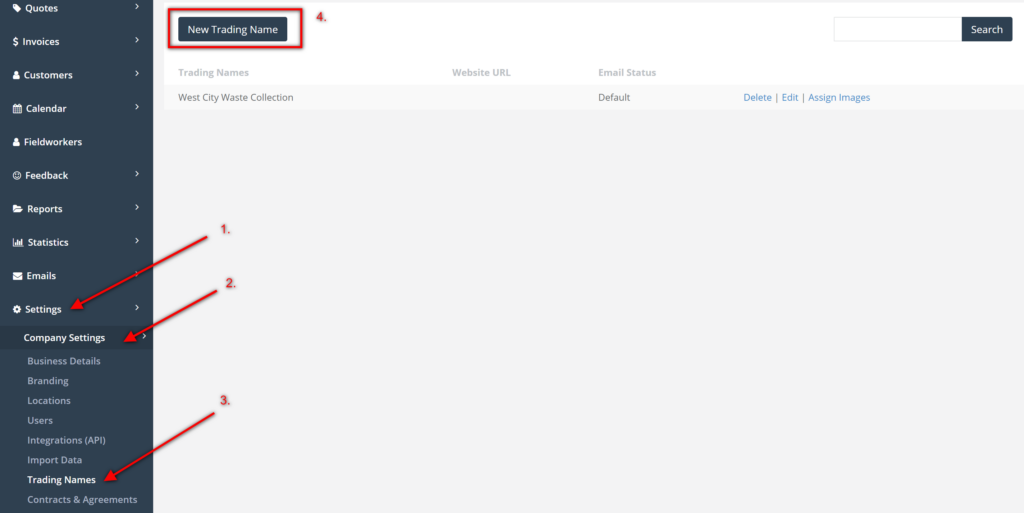 5. Enter the required fields
    6. Select Save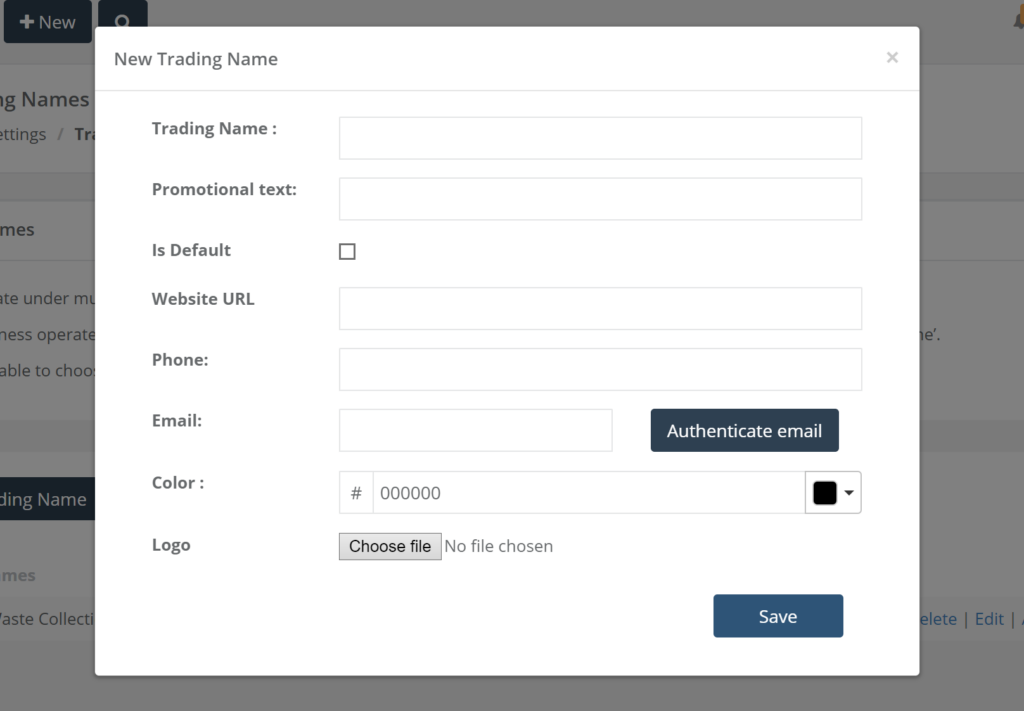 You have the option to select your applicable trading name while creating inquiries, bookings, etc.