Business Branding Settings in OctopusPro
Branding plays a crucial role in defining the identity of your business. OctopusPro's Business Branding Settings page allows you to upload and manage your company logos, enhancing your branding and ensuring a consistent look across various aspects of the system. Here's a detailed guide to help you navigate through the branding settings.
Accessing Business Branding Settings
Navigating to Branding Settings
Go to the home page and select Settings.
Click on Company Settings.
Select Branding from the list of options.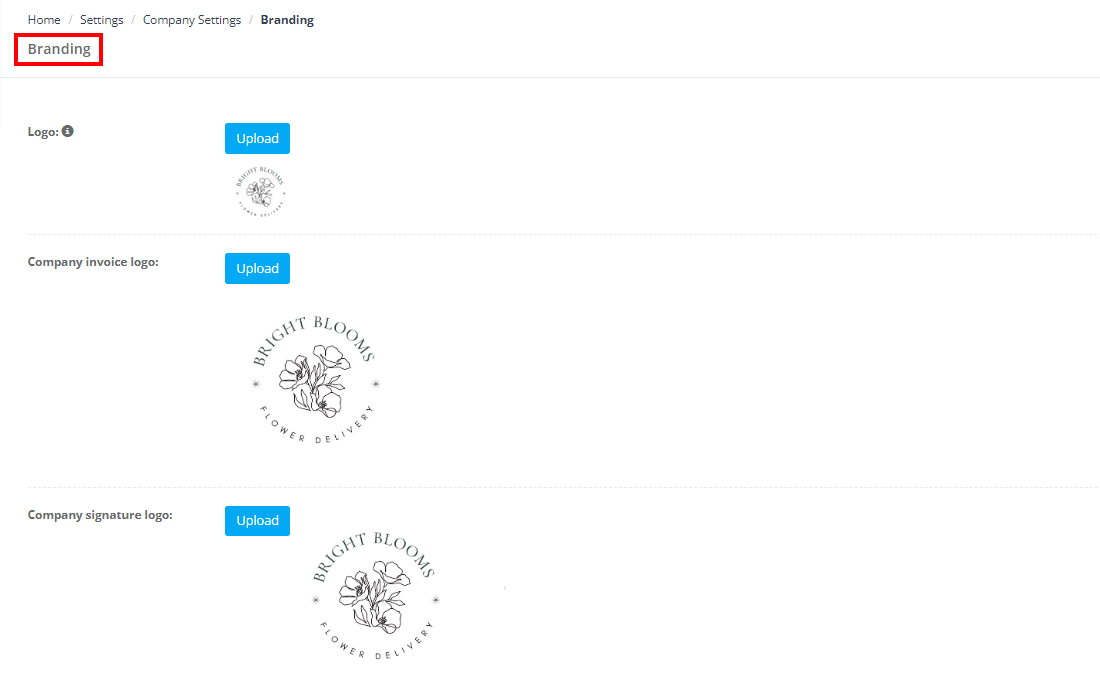 Uploading Company Logos
In the Branding section, you can upload three distinct logos: the profile logo, invoice logo, and signature logo. Here's how to do it:
Profile Logo
The profile logo is the primary logo representing your company within the system.
Uploading the Profile Logo:
Click on Logo Upload under the "Logo" section.
Choose the desired file from your computer.
Click Upload.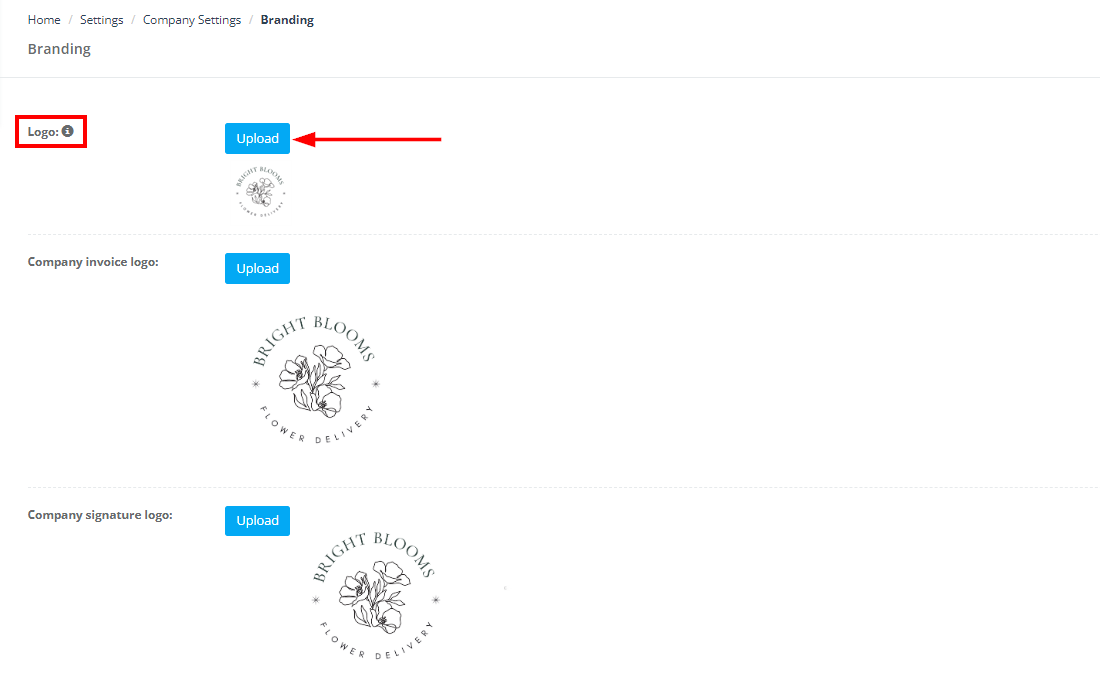 Where It's Used:
This logo appears on your company's profile and any official documentation generated within the system.
It's typically the first visual representation that clients will associate with your business.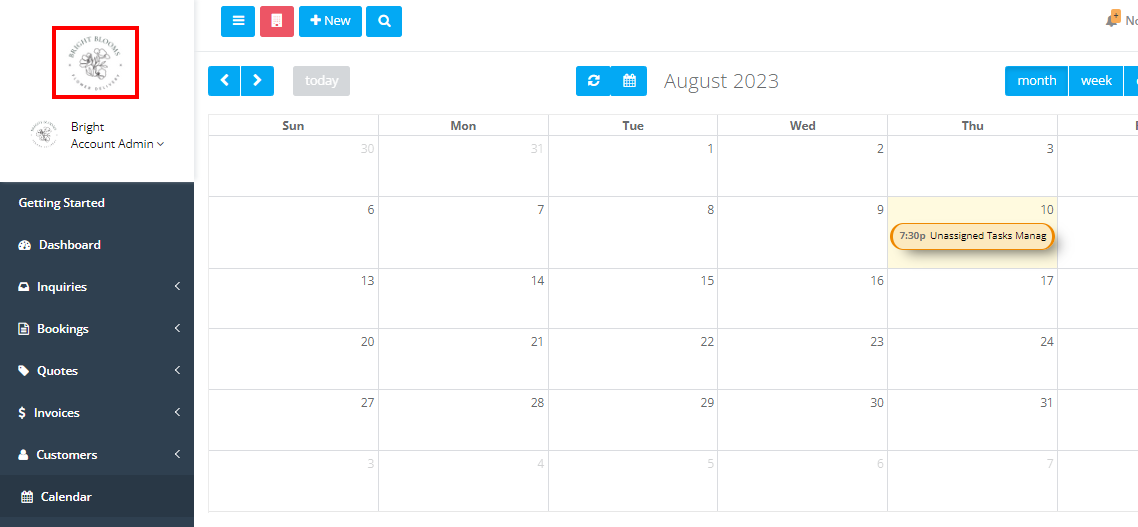 Company Invoice Logo
The invoice logo is a unique logo that can be used specifically on your invoices.
Uploading the Invoice Logo:
Click on Invoice Logo Upload.
Choose the appropriate file.
Click Upload.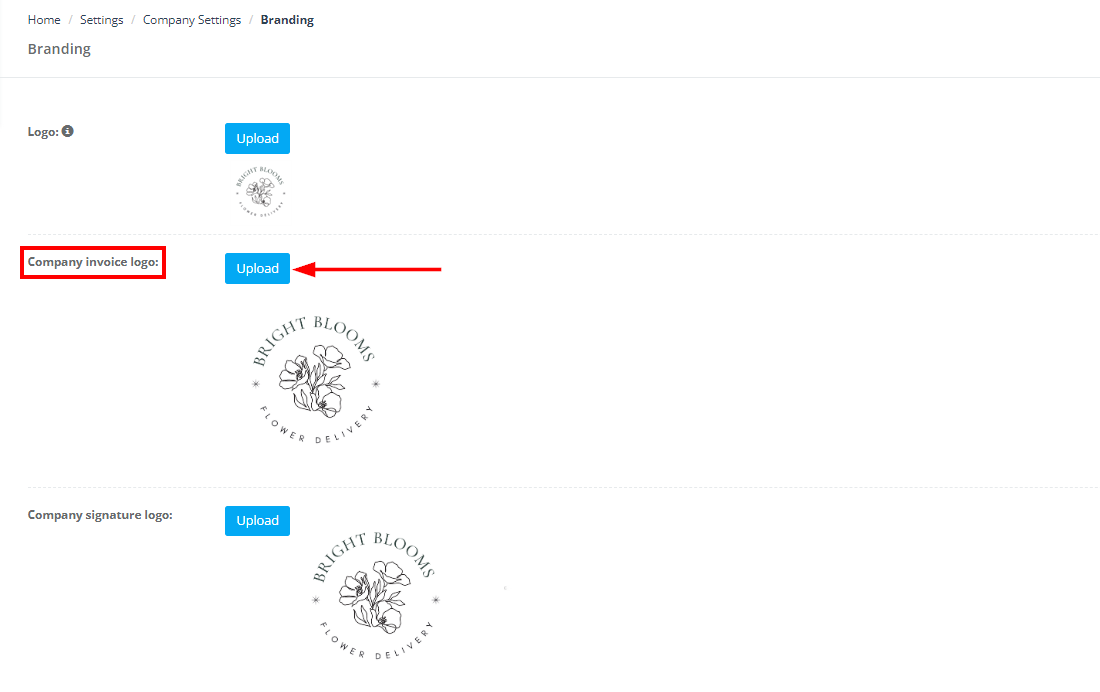 Where It's Used:
This logo is displayed on all your company's invoices.
It provides an opportunity to tailor your branding specifically to billing and financial communications.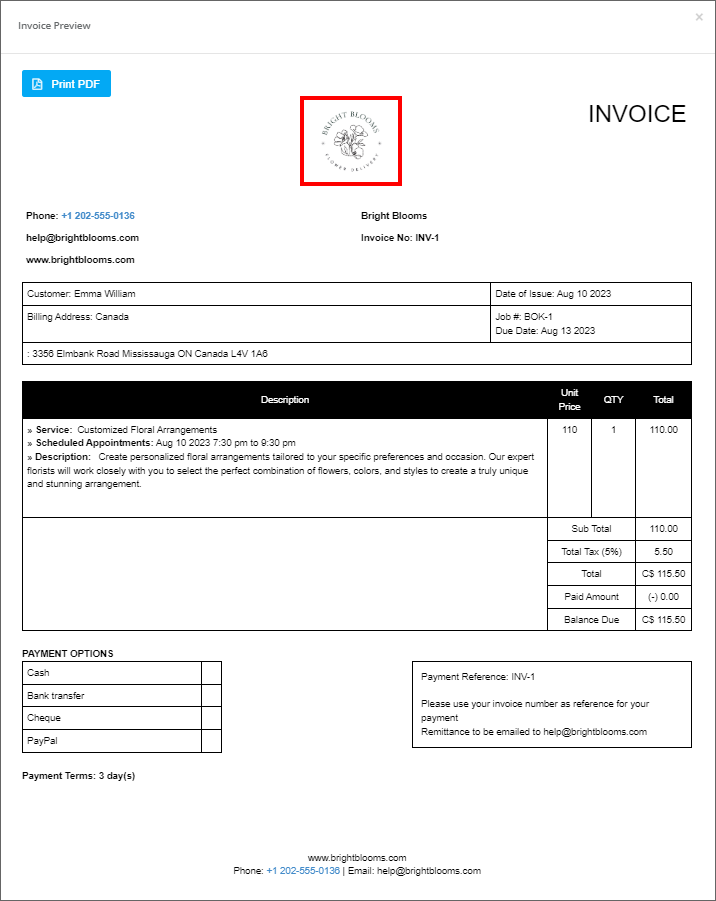 Company Signature Logo
The signature logo can be a stylized version of your signature or an additional branding element.
Uploading the Signature Logo:
Click on Signature Logo Upload.
Select the file.
Click Upload.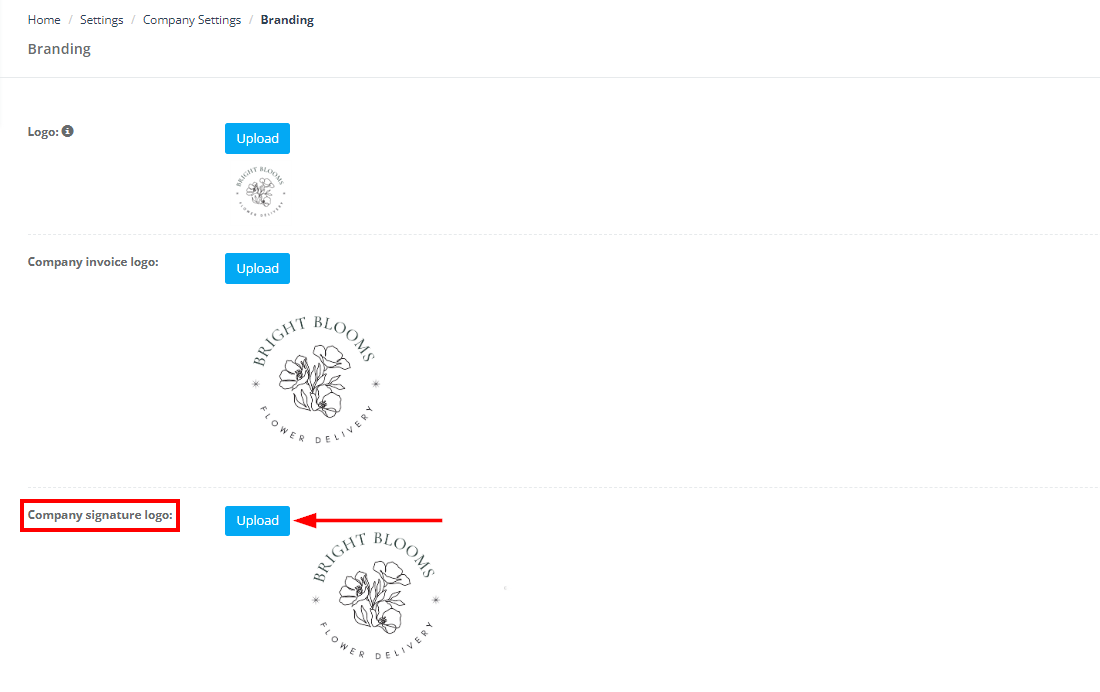 Where It's Used:
This logo can be used in signatures, typically in official documents, emails, or contracts.
It adds a personal touch and enhances the professional look of your communications.

Important Considerations
Ensure that the logos are of the recommended file type and size for optimal display.
Consider using high-resolution images to maintain quality across various devices and print formats.
Remember that each logo serves a different purpose, so choose designs that align with the specific use cases described above.
To stay updated, please subscribe to our YouTube channel.